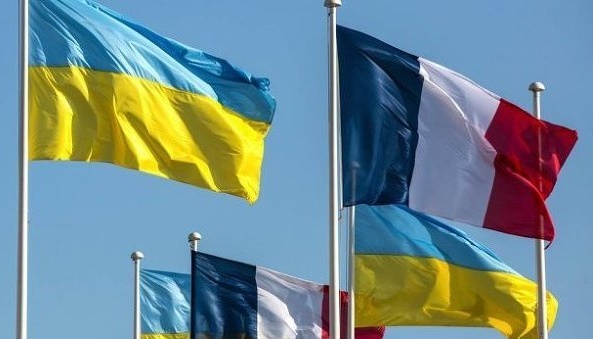 France favors fast-track procedure for EU candidate status for Ukraine
French Minister for Europe and Foreign Affairs Catherine Colonna spoke about granting the status of an EU candidate country to Ukraine. She also said she would discuss the idea of creating a "European political space" with President Volodymyr Zelensky.
"We would like to offer already today the guarantees of enhanced cooperation within the EU, the 'European community' which is by no means a sub-institution or an alternative, but only an additional mechanism, an instrument of solidarity, coordination, in order to be more actively involved in European integration. That is why the idea of such a European political union was created. We will continue to discuss this idea, and in particular during a conversation with President Zelensky," Colonna said at a joint briefing with Minister of Foreign Affairs of Ukraine Dmytro Kuleba in Kyiv, an Ukrinform correspondent reports.
As for Ukraine's status of EU candidate country, the French minister said: "We favor fast-track procedure for EU candidate status for Ukraine. Ukraine applied for admission; it is a legitimate application. It will be considered by EU heads of state at the end of June. In the coming days, in mid-June, the European Commission will issue an expert opinion. I do not know yet what this conclusion will be, but we are all working to ensure unanimity among EU member states and this application to be accepted on the basis of all criteria and very clear conditions, according to the conclusion of the European Commission."
As reported, on May 9, President of France Emmanuel Macron announced an initiative to create a "European political community" so that countries that are not formal members of the EU could join the new space in Europe. He mentioned Ukraine as well.
On May 22, Clément Beaune, French Minister of State for European Affairs, said that the process of Ukraine's accession to the European Union could take 15 or 20 years.
On February 28, Ukraine formally applied for EU membership and completed all necessary procedures.
ol