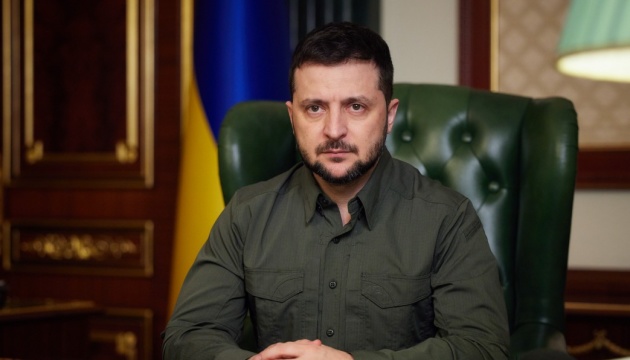 Zelensky wants to hear from Rutte clear position as to Ukraine's membership in EU
Ukrainian President Volodymyr Zelensky thinks Dutch Prime Minister Mark Rutte should speak out more clearly about his position regarding Ukraine's prospects of EU membership.
That's according to Nieuwsuur, Ukrinform reports.
"I said very openly to him: If you think there is no place for us in the EU, then you should say so clearly. You really help us and I am very grateful for that. But you were silent about the EU all the things we just wanted to hear," Zelensky said in an interview.
Zelensky believes that his country is ready for a candidate for EU membership. We must and want to implement the reforms that are necessary for this, he says.
Zelensky calls a future membership "a signal that makes us stronger in the fight we are waging against Russia at home."
One of the reasons that a number of EU countries, including the Netherlands, are against accelerated membership is the persistent corruption problem in Ukraine. Ukraine ranks 122 in a list of least corrupt countries but Zelensky has his doubts about these kinds of reports.
"The Russian Federation claims that we are Nazis and they base that on those 'official reports.'"
The Ukrainian president also points out that 62 percent of the Dutch population supports Ukrainian EU membership in a Eurobarometer poll . That percentage is slightly higher among the entire EU population.
Zelensky believes that politicians should therefore also support membership. "Politicians are elected by the people." Incidentally, the statement in the poll was: Ukraine should join the EU if the country is ready.
As Ukrinform reported earlier, President Zelensky spoke with Rutte, stressing the need to increase support for Ukraine in repelling Russian aggression.