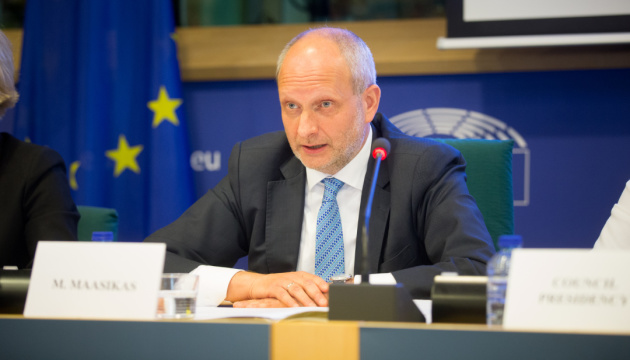 Maasikas: Russia's capture of part of Ukrainian territory should not hamper accession to EU
Temporary Russia's occupation of part of the territory of Ukraine should not hamper Ukraine's accession to the European Union.
"Again, no one can give a 100% guarantee that this may be an obstacle. However, there are some fundamental issues for me. From the EU's point of view, if any part of a country wishing to join the European Union is under occupation, this, in fact, involves a third party in the process and this country may say 'no'. But the decision, again, is made by the EU, so, in my opinion, this fact should not be an obstacle," Head of the EU Delegation to Ukraine Matti Maasikas said in an interview with Channel 24, Ukrinform reports.
The diplomat also noted that Cyprus, with 37% of its territory currently occupied, is the EU member. This fact, he stressed, did not affect the process of Cyprus' accession to the European Union.
On May 26, Maasikas stressed that nobody would ever recognize the "passportization" planned by the Russian occupation forces in Kherson region just as any "referendums"
ol