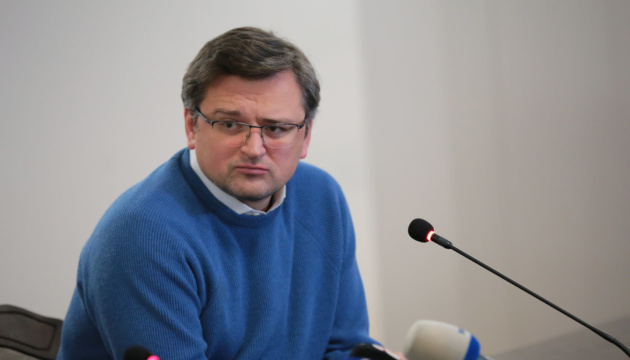 Ukraine, North Macedonia "companions, not competitors" on path to EU - Kuleba
Minister for Foreign Affairs of Ukraine Dmytro Kuleba and President of North Macedonia Stevo Pendarovski agreed that the two countries are companions, not competitors, on their European integration path.
Dmytro Kuleba announced this on Twitter following a meeting with the President of North Macedonia, Ukrinform reports.
"Met with President of the Republic of North Macedonia @SPendarovski. Skopje's support of Ukraine in these tense times remains steadfast. Ukraine will always remember this. We also agree that on the EU integration path Ukraine and North Macedonia are companions, not competitors," the top diplomat tweeted.
The Foreign Ministry earlier stated it considered it unfair to link Ukraine's EU candidate status to progress in integrating the Western Balkans, and called on Europe to seek solutions, not excuses.