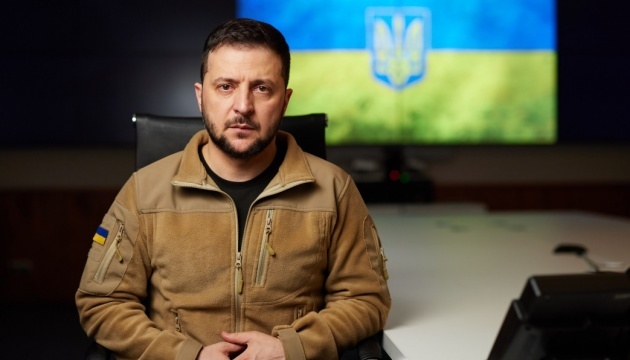 Ukraine to resume talks when Russian troops withdrawn to positions before Feb 24 – Zelensky
Ukraine will resume talks with Russia, when Russian troops get withdrawn to the positions held before February 24, 2022.
The relevant statement was made by Ukrainian President Volodymyr Zelensky in an interview with Japan's publication NHK, an Ukrinform correspondent reports.
"For each Ukrainian, victory is to bring territories back. We believe Crimea and Donbas are our territories. Today we are bringing our territories back through military means. We are doing absolutely right. We are fighting for ourselves. I would like us to reach at least the borders of February 24, and then we offer to sit down at the negotiating table once again and agree on peace, the end of the war and the return of our territories," Zelensky noted.
A reminder that Advisor to the Head of the Office of the President of Ukraine Mykhailo Podolyak stated earlier that Ukraine had suspended peace talks with the Russian Federation. In his words, the parties may resume negotiations, when Ukrainian President Volodymyr Zelensky provides a road map and Russia begins to take the world adequately.
mk