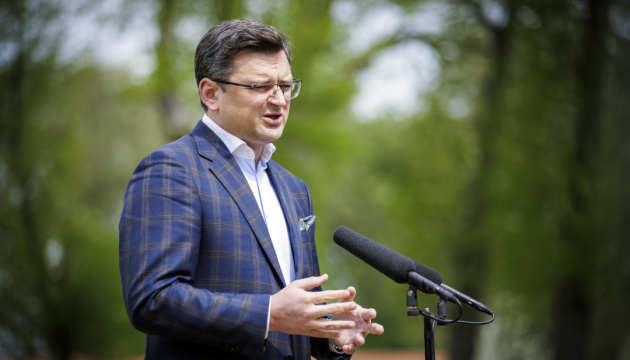 FM Kuleba: NATO as institution has done nothing for Ukraine during war
Minister of Foreign Affairs of Ukraine Dmytro Kuleba considers that NATO as an institution has done nothing to help Ukraine over the past three months.
"The EU has proven to be an organization capable of acting as a united front and making powerful, important, difficult decisions in contrast to NATO. Could you name at least one consensus decision made by NATO over the past three months that would benefit and help Ukraine?" the minister said during the nationwide telethon, Ukrinform reports.
Kuleba added that before the war, the Ukrainian society had seen NATO as a force and the EU as something weak and capable only of expressing concern. The war showed that, on the contrary, the EU made historic and revolutionary decisions on the provision of weapons, sanctions, recognition of the European perspective, economic decisions.
"Yes, it is true that the Alliance members, individually or in small groups, are really doing awesome and important work, providing vital assistance. There are no questions. But NATO as an institution has done nothing during this time," Kuleba said.
As reported, on May 11, President Volodymyr Zelensky stated that there would have been no war if Ukraine had been accepted to NATO.
ol