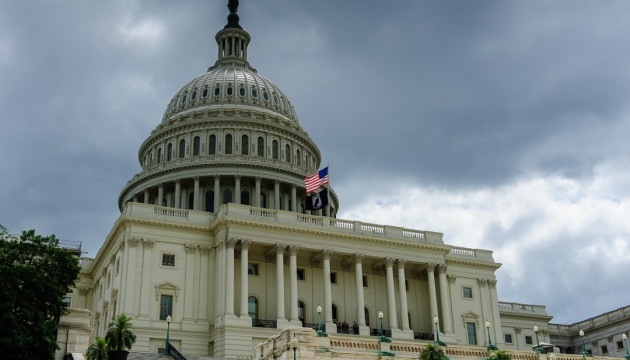 U.S. Senate passes $40B Ukraine aid bill
The U.S. Senate has passed Bill H.R.7691 "The Additional Ukraine Supplemental Appropriations Act, 2022," which provides for the allocation of about $40 billion to respond to Russia's aggression against Ukraine.
The vote in the upper house took place on Thursday, according to an Ukrinform correspondent.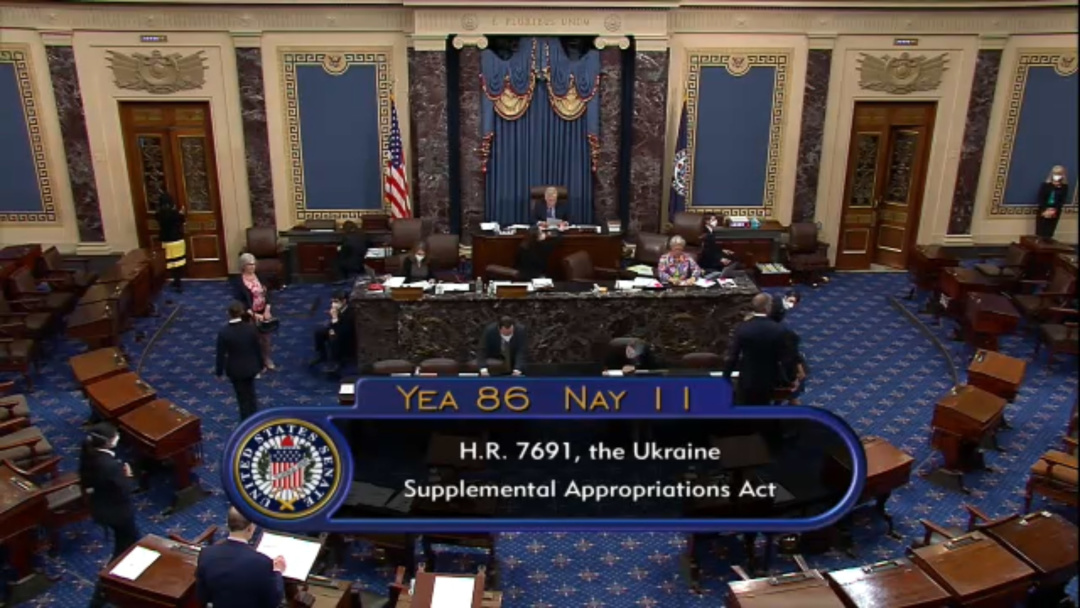 Some 86 lawmakers supported the bill, and 11 voted against the document.
According to its latest wording, the bill provides $40.1 billion in FY2022 emergency supplemental appropriations "for activities to respond to Russia's invasion of Ukraine." The bill provides appropriations to several federal departments and agencies, including the Department of Justice, the Department of Defense, the Nuclear Regulatory Commission, the Department of Health and Human Services, the Department of State, the U.S. Agency for International Development, the Department of Agriculture, and the Department of the Treasury.
Among other things, the bill provides appropriations for defense equipment, migration and refugee assistance, regulatory and technical support regarding nuclear power issues, emergency food assistance, economic assistance, and seizures of property related to the invasion.
On April 28, U.S. President Joe Biden tabled in Congress a proposal to extend a new package of response to Russia's aggression, which provided for the allocation of $33 billion in support of Ukraine. In the process of elaborating on the legislation, lawmakers proposed additions, including several billion U.S. dollars for food aid and military equipment for Ukraine.
The U.S. House of Representatives passed the bill on May 10.
For the legislation to take effect, it must be signed by the President.