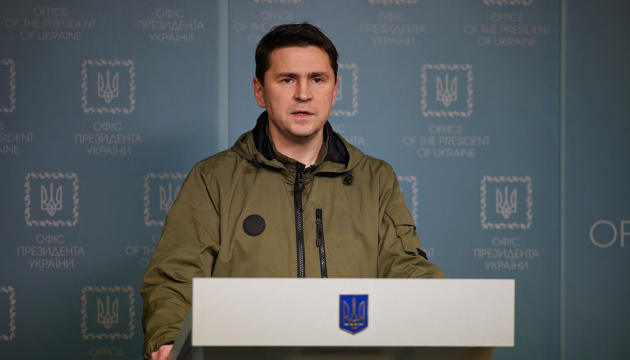 Weapons, sanctions, money are Ukraine's negotiating platform until Russia liberates Ukrainian territories - Podoliak
Until Russia is ready to liberate occupied Ukrainian territories, Ukraine's negotiating platform is weapons, sanctions and money.
Mykhailo Podoliak, an adviser to the head of the Ukrainian President's Office, wrote this on Twitter, Ukrinform reports.
"Do not offer us a ceasefire - this is impossible without total Russian troops withdrawal. Ukraine is not interested in new 'Minsk' and the war renewal in a few years. Until Russia is ready to fully liberate occupied territories, our negotiating team is weapons, sanctions and money," Podoliak said.
Podoliak earlier said that negotiations between Ukraine and Russia had been suspended.
The last face-to-face talks between the Ukrainian and Russian delegations took place in Istanbul on March 29. The Ukrainian delegation then made a number of proposals to end the war, including the signing of an international agreement on security guarantees for Ukraine.