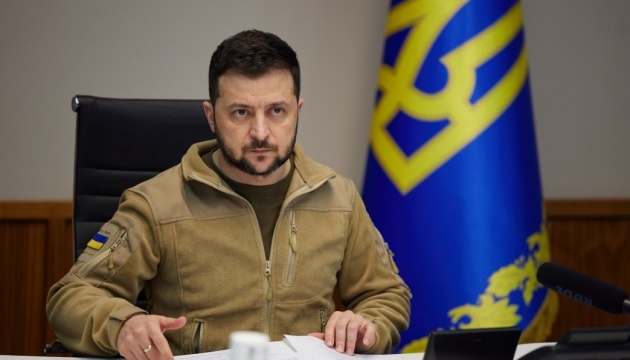 All aggressors must know that war will create the biggest problems for themselves – Zelensky
In cooperation with international partners, Ukraine is trying to set a precedent for the war creating the biggest problems for the aggressor.
The relevant statement was made by Ukrainian President Volodymyr Zelensky in his video address to American students during online communication with the U.S. university community, an Ukrinform correspondent reports.
"There is case law in your country. If once – even a long time ago – a decision was made at the appropriate level by a proper court, similar cases are decided according to this precedent. This is always taken into account. The same is true, in fact, in international politics," Zelensky told.
In his words, Russia is now trying to set a precedent. If they manage to break the statehood of the neighboring nation, other states will do the same.
Meanwhile, according to Zelensky, Ukraine and its partners are trying to set another precedent.
"So that all the aggressors in the world once and for all see that the war will create the biggest problems for them – for the aggressors. So that they know that the hatred they spread against ordinary people, like you and me, against other nations, will strike first and foremost at themselves, when the free world refuses to deal with those who spread such hatred," the President of Ukraine noted.
According to Zelensky, this is a very transparent process of struggle, and everyone chooses a role in it.
"There are states that are trying to stay away. Be supposedly neutral. […] And there are states that contribute as much as possible to protect freedom. To stop the aggression. To guarantee the force of international law," Zelensky added.
In addition, the President of Ukraine expressed gratitude to the United States for choosing a role of those who help to fight against aggression.
Photo: Office of the President of Ukraine
mk