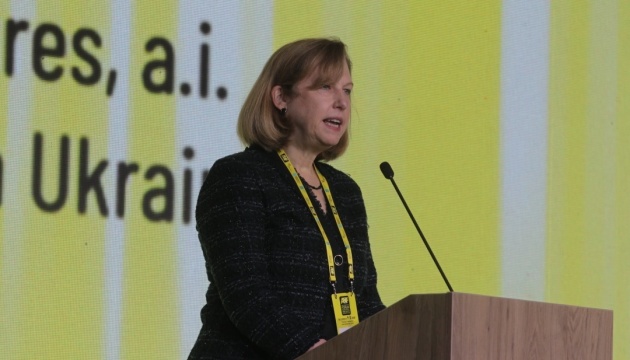 U.S. CDA: Ukraine might join NATO without MAP if it meets requirements
The Membership Action Plan has never been a legal requirement to join NATO, so Ukraine might join the Alliance without a MAP if it meets most of the requirements needed.
"Russia's aggression has not changed our mind on keeping the door open for any aspirant, including Ukraine. Considering Finland and Sweden, I am not sure their way is a fast track. I mean, it's the minimum qualifications for NATO. Sweden and Finland have been working with NATO very closely for decades. Meanwhile, the Membership Action Plan has never been a requirement to join NATO, therefore Ukraine can skip MAP, too. And I wouldn't call that a fast track," U.S. Charge d'Affaires in Ukraine Kristina Kvien told the European Pravda online media outlet in an interview.
MAP is a mechanism that allows a state to meet all the requirements. If a state meets all the requirements already, it doesn't need to go through the MAP, Kvien explained.
As the diplomat noted, the United States is only one of 30 NATO member states, so she can only speak about the American position.
Finland and Sweden announced they would apply for NATO membership. The decisions were made against the background of Russia's invasion of Ukraine.
ol