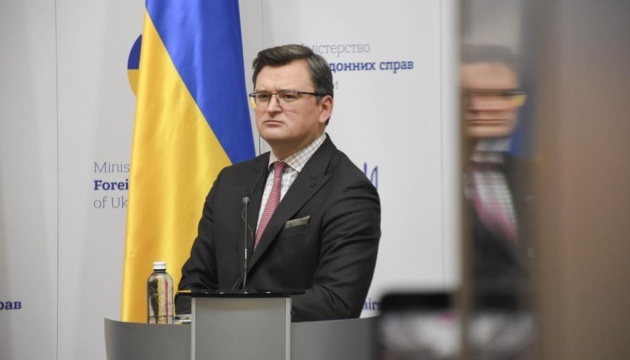 Ukraine MFA not to allow Russia to prolong suffering of Ukrainians through talks
The Ukrainian Foreign Affairs Ministry will not allow the Russian side to prolong the suffering of Ukrainians under the guise of talks.
The relevant statement was made by Ukrainian Foreign Minister Dmytro Kuleba in an interview with Germany's Bild, an Ukrinform correspondent reports.
Kuleba expressed scepticism about the possibility of reaching an agreement with Russia on the ceasefire regime.
"There is nothing wrong about the ceasefire regime if it was the first step towards the decision, making the Ukrainian territories liberated," Kuleba said.
In his words, the Ukrainian side is ready for diplomacy but "will not allow the diplomacy to simply prolong our suffering and simply postpone the next phase of the war".
mk