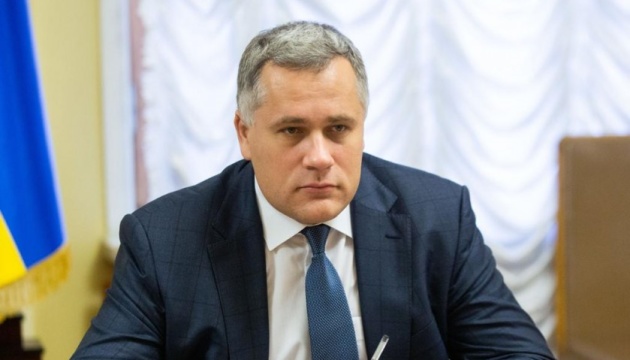 President's Office explains terms of Ukraine's EU accession path
Ukraine's accession to the European Union requires a certain procedure, and it is currently impossible to name a specific date for the process to be completed.
That's according to the Deputy Head of the Office of the President, Ihor Zhovkva, who spoke on the air of the national telethon, an Ukrinform correspondent reports.
"We are going in stages. There is a procedure for any country to join the European Union, and we are not the first to join the EU," Zhovkva said.
According to the official, at the present stage, Ukraine has submitted two parts of the questionnaire to obtain the status of a candidate for EU membership.
"The government has done its job with dignity. The president of Ukraine handed over the second important part… Now the ball is on the European Commission's pitch. They need time. We set deadlines for late May and say: 'We work fast and we ask you to work fast.' Then there should come a candidate status at the European Council meeting we are expecting to be held in June, and then we will talk, because the negotiations will continue, and now no one is able to say which day, month, or year it will take place, because we have not even started these negotiations," the deputy head of President's Office emphasized.
According to Zhovkva, currently, no EU member opposes Ukraine's European integration. Moreover, on May 9, the head of the Bundestag, Baerbel Bas, expressed hope that the process of Ukraine's accession to the EU would not last a decade, while German Foreign Minister Annalena Baerbok said that Germany insisted on Ukraine's full-fledged membership in the EU.
"This is an absolutely positive trend, so we will further strengthen it," Zhovkva said.
As reported, on May 9, President Volodymyr Zelensky announced that Ukraine had completed the second part of the questionnaire to obtain the status of a candidate for membership in the European Union.
On April 18, Zelensky handed over the completed first part of the questionnaire to Matti Maasikas, Head of the European Union Delegation.
President Zelensky signed the application for Ukraine's membership in the European Union on February 28, 2022.