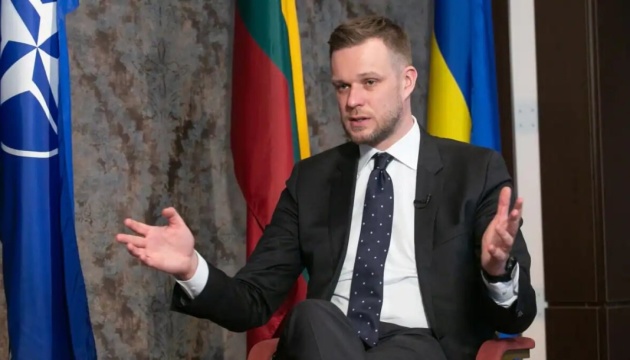 Threat to Russia's neighbors to remain in place until regime changes in Russia - MFA Lithuania
Countries surrounding Russia will be in danger until the current regime changes in Russia.
That's according to Lithuania's Foreign Minister Gabrielius Landsbergis, who spoke with AP News.
"From our standpoint, up until the point the current regime is not in power, the countries surrounding it will be, to some extent, in danger. Not just Putin but the whole regime because, you know, one might change Putin and might change his inner circle but another Putin might rise into his place," said Landsbergis.
"And so as long as a regime that intends to wage wars outside Russian territory is in place, the countries surrounding it are in danger," he said. "And, if one thing was proven to those who doubted it after 2008 in Georgia in 2014 when the first war in Ukraine started, it is that Russia is an aggressive country. That's very clear."
On February 24, Vladimir Putin launched a full-scale invasion of Ukraine. Russian troops have been targeting key infrastructure across Ukraine, bombing and shelling Ukrainian cities and villages, using artillery, MLR systems, ballistic missiles launchers, and warplanes.