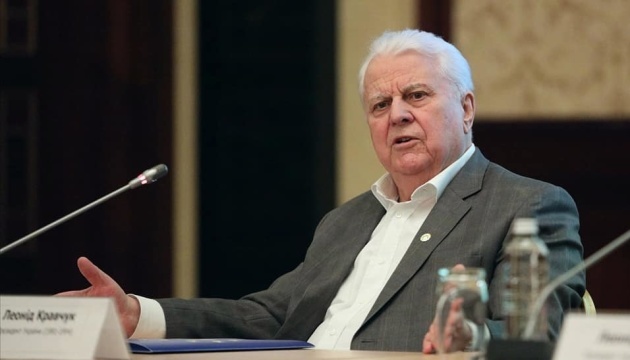 First President of Ukraine Leonid Kravchuk passes away aged 88
The first President of Ukraine, Leonid Kravchuk, passed away on May 10, 2022.
The relevant statement was made by the Servant of the People party on Facebook, an Ukrinform correspondent reports.
"Leonid Kravchuk, the first President of Ukraine, the first Chairman of the Verkhovna Rada of Ukraine, has passed away. He made a great contribution to the development of our state. During Leonid Kravchuk's presidency, the main Ukrainian symbols were endorsed, such as the Coat of Arms, the Flag and the State Anthem of Ukraine; the Armed Forces of Ukraine were formed; and Ukraine's independence was recognized across the world," the report states.
Kravchuk has been participating in Ukraine's political life and cheering for peace, independence and success of his country till the last. In July 2020, he headed the Ukrainian delegation to the Trilateral Contact Group for the peaceful settlement of the situation in eastern Ukraine.
"We cherish the memory of the first President of Ukraine. Sincere condolences to his family and relatives," the Servant of the People party noted.
Head of the Office of the President of Ukraine Andriy Yermak also expressed condolences for the death of Leonid Kravchuk.
"Sad news and a great loss. I have been personally acquainted with him, which I am really proud of. Leonid Kravchuk was a wise patriot of Ukraine, a truly historical figure in gaining our Independence," Yermak wrote on Telegram.
A reminder that, on January 10, 2022, the first President of Ukraine, Leonid Kravchuk, turned 88 years old.
mk