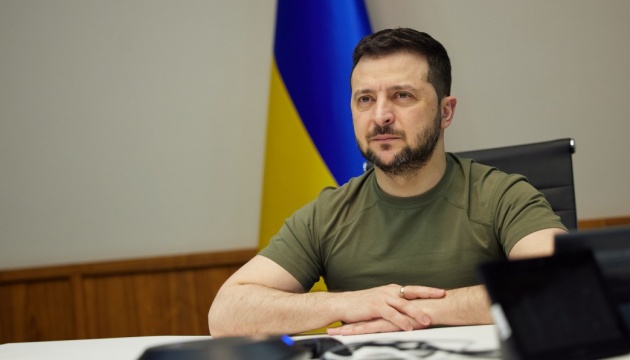 Zelensky calls on Slovakia to abandon Russian energy resources
Ukrainian President Volodymyr Zelensky has called on Slovakia's partners to abandon Russian energy resources, which are not just a commodity but the issue of freedom.
He said this in a video address to politicians and the people of Slovakia, Ukrinform reports.
"Ukraine has gone through mistakes that our friends can learn from. Russian energy resources are not just a commodity. They should be abandoned, especially oil. Because it's really the issue of freedom. Yes, the protection of freedom comes at a price," Zelensky said, adding that Russia is trying to use gas now to keep the entire European continent under control.
He recalled that the European Union is now agreeing on the sixth package of sanctions against Russia, which includes energy restrictions. He said that he understands the complexity of these sanctions for Slovakia and some other countries.
At the same time, Zelensky spoke about Ukraine's experience, when Russian politicians offered various allegedly profitable options - completely non-market, cheap and convenient, especially for Moscow. They wanted to get a political decision from Ukraine on a larger volume of supplies and an easier scheme of payment for Russian gas, Zelensky said.
According to him, not so long ago Ukraine was one of the largest buyers of natural gas for Gazprom, which led to dependence not only on gas but also on Russian political decisions.
"Any attempt to switch at least to market conditions in supply ended in gas wars, and ultimately to a bondage gas contract that posed a direct threat to our sovereignty," Zelensky said.
He also mentioned another agreement with Russia - permission to host the Russian Black Sea Fleet in Crimea, which was also linked to the gas issue, because there was allegedly a pretended discount on gas for the stationing of the fleet on Ukrainian territory. He recalled that this fleet was just a cover for capturing the territory, a smokescreen for the issuing of Russian passports to Ukrainian citizens in Crimea, for propaganda and creeping annexation.
"That's what happened in our history. And this is what I advise all our friends to avoid, those who may be just one percent politically dependent on Russia. We were the first to see Russia breaking agreements when it simply stopped liking them. We have seen Russia turning commercial ties into a chain in order to keep a state close to itself," Zelensky said.