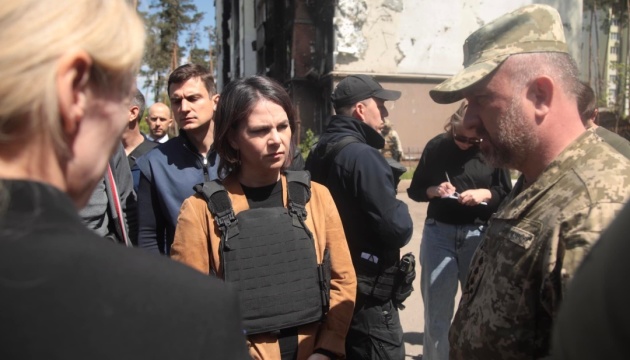 German foreign minister visits Bucha
German Foreign Minister Annalena Baerbock visited the Kyiv suburb of Bucha on May 10.
That's according to the Berliner Zeitung news site, Ukrinform reports.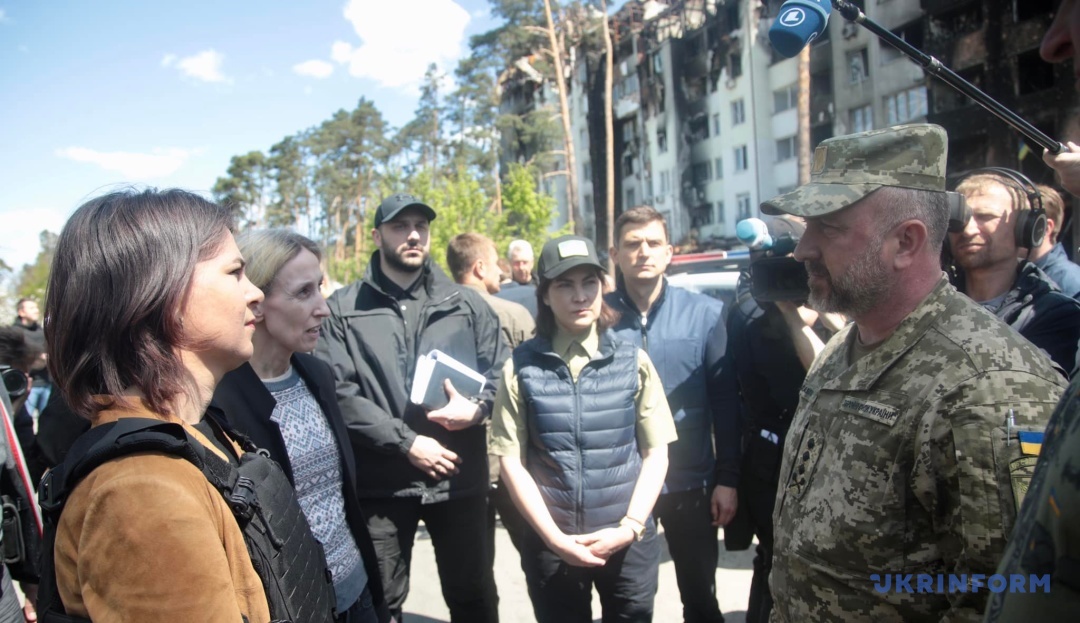 According to the report, Baerbock spoke to residents of Bucha - a city that has become synonymous with Russian war crimes in Ukraine. The minister was accompanied by Ukraine's Prosecutor General Iryna Venediktova.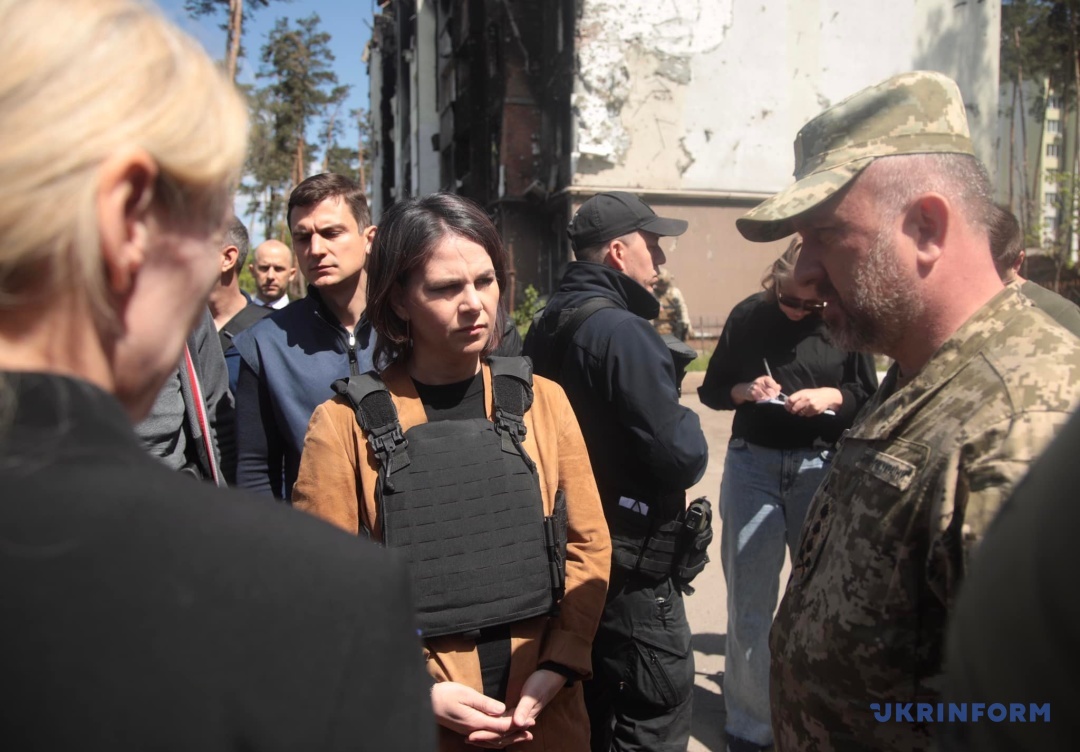 Baerbock's visit to Ukraine is the first by a member of the federal government since Russia's war of aggression in the country began on February 24. . At the same time, for Baerbock, this is her third visit to Ukraine this year and as Germany's foreign minister.