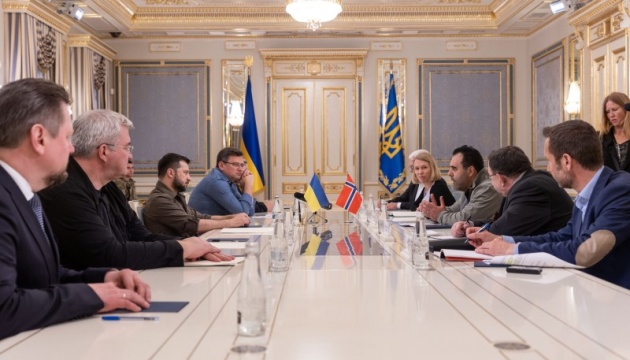 Sanctions against Russia, weapons for Ukraine: Zelensky meets with President of Norway's Parliament
President of Ukraine Volodymyr Zelensky discussed strengthening security support for Ukraine with President of Norwegian Storting Masud Gharahkhani who paid a visit to Ukraine.
"I am glad to meet you. I am grateful for the support for Ukraine's sovereignty and territorial integrity, as well as for the opportunity to speak in your parliament," Zelensky noted, the press service of the Head of State informs.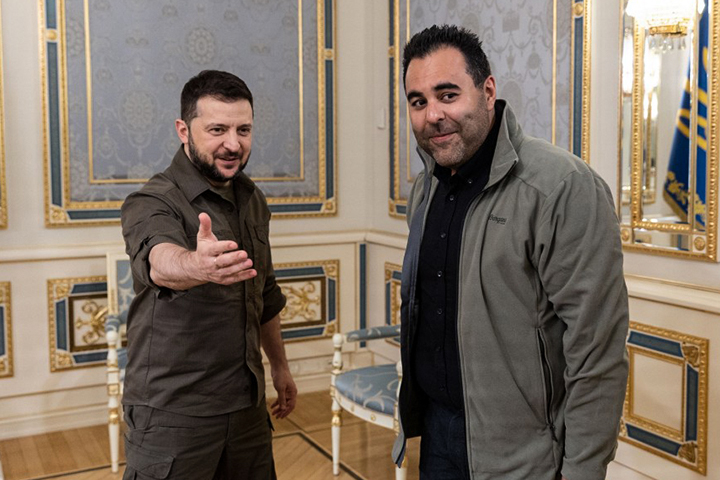 He also thanked Norwegian society for supporting the people of Ukraine.
For his part, Gharahkhani noted that it is an honor for him to visit Ukraine. He stressed that Volodymyr Zelensky's speech at the Storting was historic.
"Today, my country is celebrating the day when we managed to regain our democracy and independence after World War II. Unfortunately, today your country is once again going through aggression and violence," said the President of the Norwegian Storting.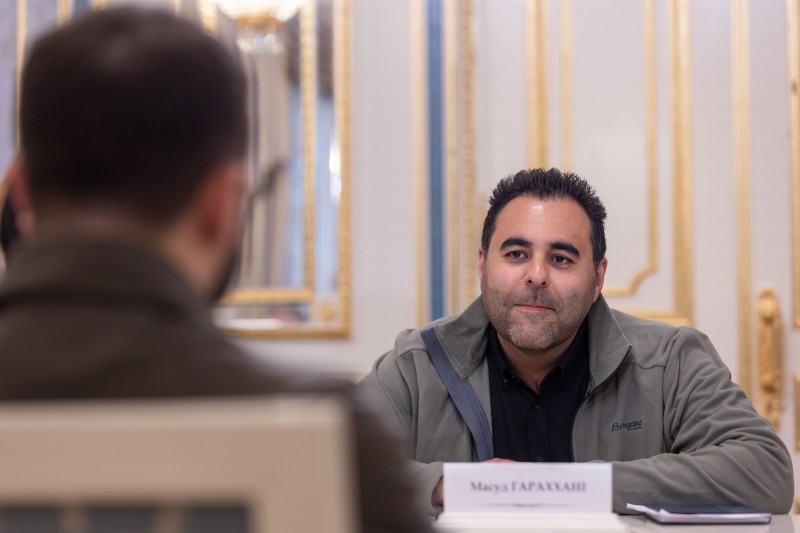 Gharahkhani said he was deeply shocked by the consequences of the Russian occupation in Irpin and Bucha in Kyiv region.
"I want to confirm to you that Norway always stands by Ukraine," he said.
The parties discussed the issue of increasing Norway's security support for Ukraine. The President thanked Norway for the decision to provide defensive weapons to Ukraine and its practical implementation.
During the meeting, Zelensky and Gharahkhani discussed approaches to further strengthening sanctions on Russia. The parties also touched upon the possibility of cooperation in the field of energy security.
The President praised the financial support for Ukraine and humanitarian aid from Norway and invited to join the reconstruction of the country.
Earlier, Speaker of the Verkhovna Rada of Ukraine Ruslan Stefanchuk and President of Norway's Storting Masud Gharahkhani in Kyiv commemorated the fallen Ukrainian defenders.
Photo credit: President's Office
ol