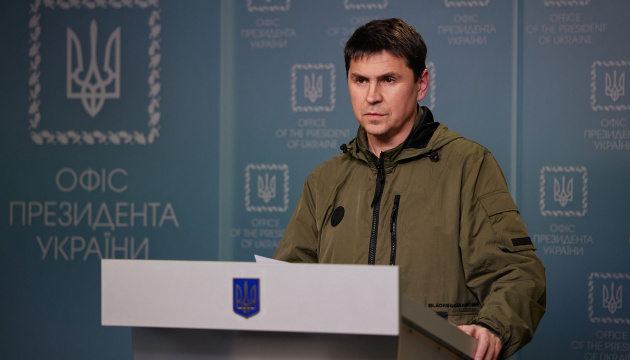 Podoliak slams Medvedev for accusing Poland of seeking to annex western Ukraine
Adviser to the Head of the Office of the Ukrainian President, Mykhailo Podoliak, has commented on the recent statement by Deputy Chairman of Russia's Security Council Dmitry Medvedev, who claimed Poland aspires to annex the western regions of Ukraine.
The official has published his comment on Twitter, Ukrinform reports.
"Zhirinovsky's spirit moved into Medvedev & spreads fakes about 'Poland's imperial plans.' The civilized world is different. #Poland is a great friend, ally & partner of Ukraine, Warsaw doesn't stab a knife in our back, like Moscow, but gives a helping hand. Not all are barbarians like Russia," Podoliak tweeted.
As reported, Deputy Chairman of the Security Council of the Russian Federation, Dmitry Medvedev, accused Poland of allegedly seeking to "annex" the territory of Western Ukraine.