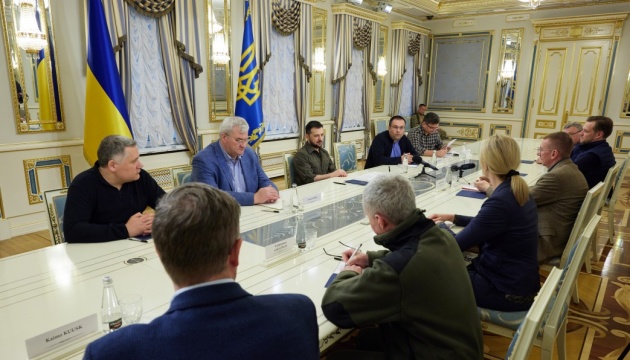 President Zelensky, Baltic foreign ministers discuss support for Ukraine, sanctions against Russia
The Baltic states were the first to provide support for Ukraine, when the Russian invasion started, both with weapons and diplomatic efforts.
The relevant statement was made by Ukrainian President Volodymyr Zelensky at a meeting with Estonian Foreign Affairs Minister Eva-Maria Liimets, Latvian Foreign Affairs Minister Edgars Rinkēvičs and Lithuanian Foreign Affairs Minister Gabrielius Landsbergis, an Ukrinform correspondent reports, referring to the Office of the President of Ukraine.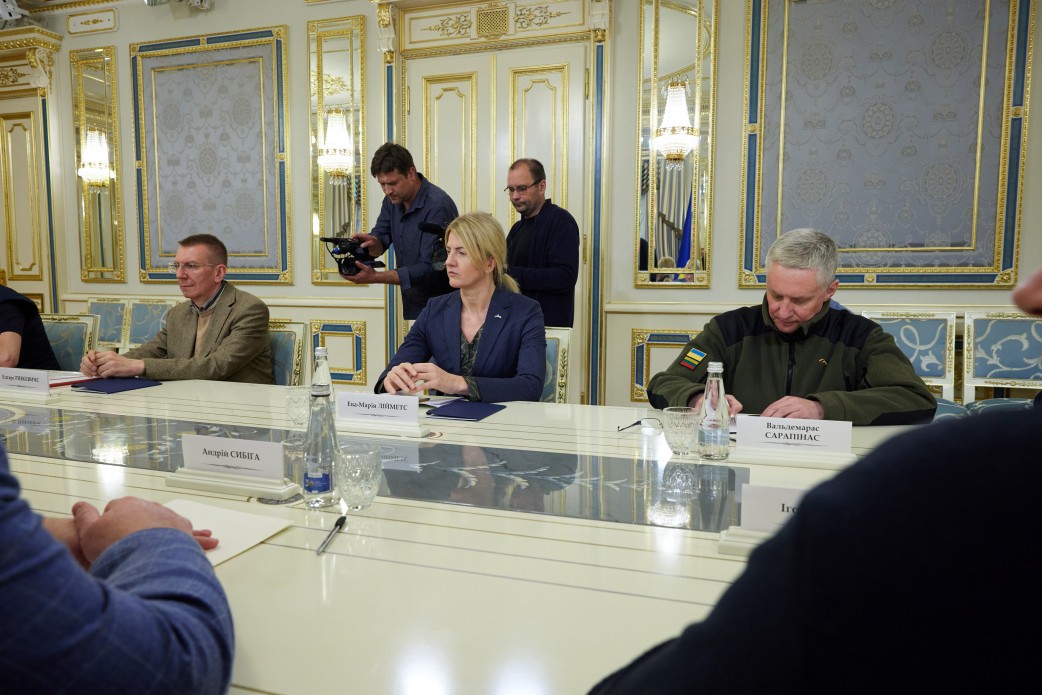 "You are our closest and most reliable friends, because you were the first to support Ukraine from the very beginning of this war, from the very beginning of the threat from the Russian Federation. You supported us with both weapons and your actions in diplomacy. Your people, the population supported us in all aspects and in all directions," Zelensky told.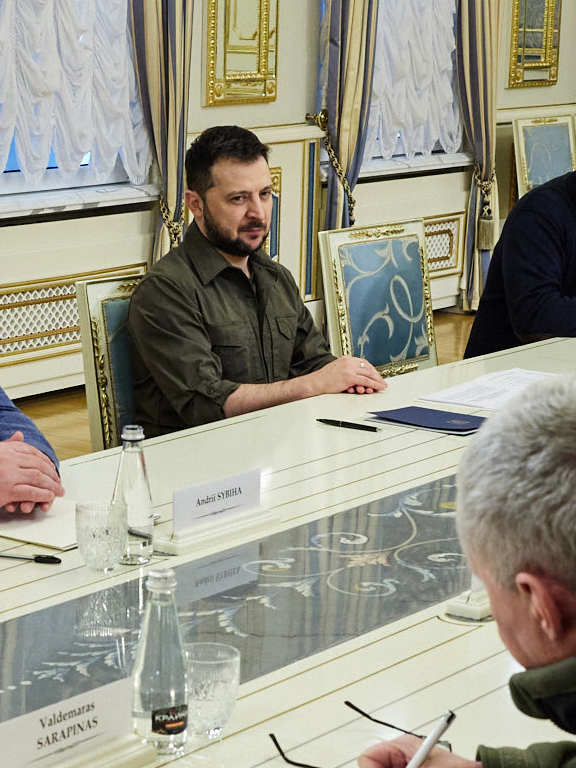 The President of Ukraine stressed that Estonia, Latvia and Lithuania are the best advocates of Ukraine both in the European Union and in the whole world.
"Thank you for this meeting, for the support of Ukraine, for this signal to our people," Zelensky said.
In their turn, the Baltic Foreign Ministers underscored their support for Ukraine's European integration aspirations.
According to the Office of the President of Ukraine, they offered to help Ukraine rebuild the social infrastructure destroyed by the war, including secondary and nursery schools.
During the meeting, special attention was paid to the importance of increasing sanctions against the Russian Federation on the part of the EU and the entire international community.
"It is extremely important not only to increase sanctions pressure, but also to maintain the integrity of sanctions. They must be as effective as possible. We must not allow the aggressor to circumvent them and continue to finance the criminal war against Ukraine," Zelensky stressed.
A reminder that, on May 5, 2022, the interior ministers of Ukraine, Estonia, Latvia, Lithuania and Poland visited the city of Hostomel and signed a joint declaration on cooperation and assistance to Ukraine in mitigating the effects of Russian military aggression.
Photo: Office of the President of Ukraine
mk