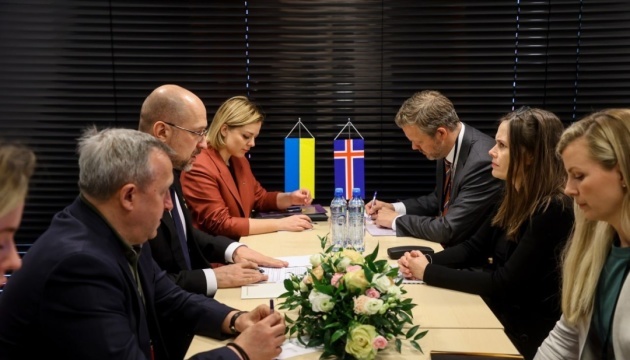 Shmyhal arrives in Warsaw to attend Donors' Conference for Ukraine
Prime Minister Denys Shmyhal is on a working visit to Warsaw where the International Donors' Conference for Ukraine is being held.
"We continue to work on the diplomatic front. Today we work in Poland where the International Donors' Conference for Ukraine is held," the Head of Government posted on Telegram.
He added that he had met with Iceland's Prime Minister Katrín Jakobsdóttir to discuss the consequences of Russia's war for Ukraine and the world.
"Following the energy and migrant crises, Russia creates a new threat – the global food crisis. The terrorist state continues to block the Black Sea ports, obstructing Ukraine's export opportunities and creating a global challenge for the entire civilized world," Shmyhal noted.
At the meeting, he also pointed out the need to extend and increase sanctions pressure.
"The international community must be united as never before to put pressure on Russia and force it to stop the blockade of Ukrainian ports. Stop global food terrorism," the PM underscored.
Prime Minister of Iceland Katrín Jakobsdóttir expressed her strong support for Ukraine and underlined the importance of continued provision of humanitarian and financial assistance to Ukraine and continued sanctions pressure on Russia.
ol