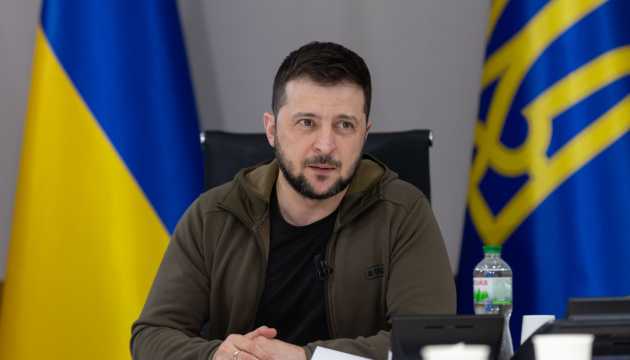 Zelensky, Duda discuss defense assistance to Ukraine
Ukrainian President Volodymyr Zelensky has congratulated his Polish counterpart Andrzej Duda on the 231st anniversary of the 3rd of May Constitution and discussed with him important issues of support for Ukraine during the war.
According to Ukrinform, citing the press service of the President's Office, Zelensky had a phone call with Duda on Tuesday.
"Democratic values and traditions, the pursuit of justice unite our states and people. Today we feel the strong leadership support of Poland in the selfless struggle of the Ukrainian people for the protection of European values. We appreciate it!" Zelensky said.
Zelensky informed Duda about the course of Ukrainian resistance to the aggressor on the front line and about the tragic situation in Mariupol.
Both parties discussed further defense assistance to Ukraine. Zelensky noted Poland's significant contribution in this area.
The two leaders paid special attention to further sanctions pressure on Russia, which should be intensified and expanded.
"Russia has already started an energy war against Poland and the whole of Europe. EU states must get rid of energy dependence on Russia," Zelensky stressed.
At the same time, Zelensky informed his Polish counterpart about the beginning of the work on the post-war reconstruction of Ukraine. In this regard, he thanked Poland for its initiative to hold a high-level International Donors' Conference for Ukraine together with the Government of Sweden and the leadership of the European Commission, which will be attended by Ukrainian Prime Minister Denys Shmyhal.
Zelensky also noted Poland's key role in supporting Ukraine's movement towards EU membership and expressed confidence that Brussels would promptly adopt all of the necessary decisions.
The leaders discussed the issue of comprehensive assistance provided by the government and the people of the Republic of Poland to millions of Ukrainians who have found temporary shelter from aggression in the neighboring country. Zelensky thanked Duda and his wife Agata for their personal support.
Zelensky also invited Duda to address the Verkhovna Rada of Ukraine.
Photo: Ukrainian President's Office