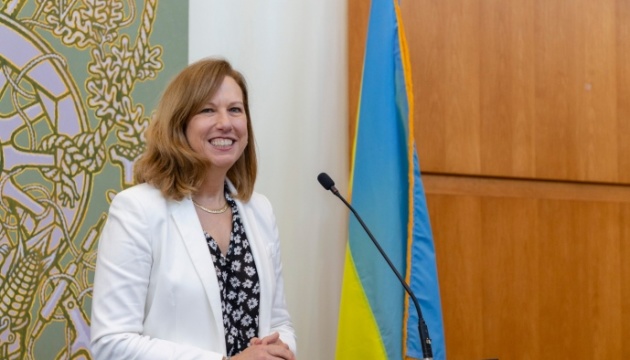 U.S. embassy plans to reopen in Kyiv in late May
The U.S. Embassy in Ukraine plans to work in Lviv for several weeks and return to Kyiv in late May.
Charge d'Affaires Kristina Kvien said this at a briefing in Lviv on Monday, May 2, according to an Ukrinform correspondent.
She said the embassy staff would first travel from Poland to Ukraine, stay in Lviv for a few weeks, and then could move to Kyiv by the end of the month.
Kvien added that the timing of the return to the Ukrainian capital is determined by the security of embassy staff, and the embassy will reopen in Kyiv when the State Department gives a recommendation and permission to do so.
During his visit to Ukraine on April 24, U.S. Secretary of State Antony Blinken announced the gradual return of U.S. diplomats to Kyiv.
On April 27, the U.S. embassy announced the return of some of its staff to Lviv and preparations for the resumption of operations in Kyiv.