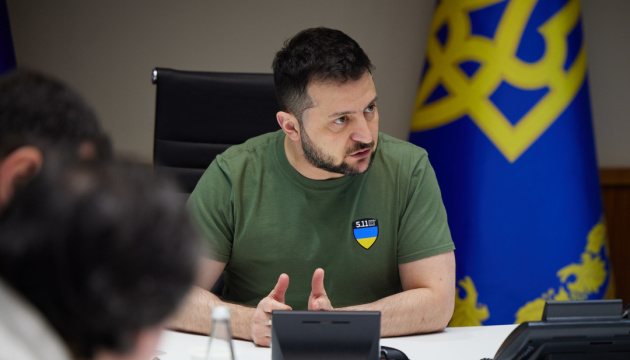 Zelensky: We need fundamental document on security guarantees for Ukraine
President Volodymyr Zelensky has stated that Ukraine seeks to develop a document on security guarantees that will provide maximum and real protection for the country.
He said this at a press briefing following his meeting with Prime Minister of Bulgaria Kiril Petkov, an Ukrinform correspondent reported.
According to Zelensky, after the Budapest Memorandum proved its ineffectiveness, Ukraine doesn't want any "patchwork umbrellas" in a new document.
"Sometimes it's better to have nothing and know that you are alone with the enemy than to have a large circle of friends, partners who in fact will not protect you," he said.
According to the President, that's why Ukraine seeks to elaborate a comprehensive document that will really work.
"This time we are very serious and balanced about the future document. And about the circle of partner countries, which should not let us down in case of any aggression in the future," Zelensky said.
He also noted that after the end of the current war, Russia will not disappear from the eastern border of Ukraine, so Ukraine needs a fundamental document that will allow the Ukrainian state to coexist with such a neighbor in the future.
Zelensky added that the draft document is currently being prepared at the level of security advisers to the leaders of the countries, which will later join the circle of guarantors of Ukraine's security.
Earlier, President Zelensky stated that representatives of the United States, Great Britain, Turkey, Poland, Germany, France and Israel expressed readiness to discuss security guarantees for Ukraine.
iy