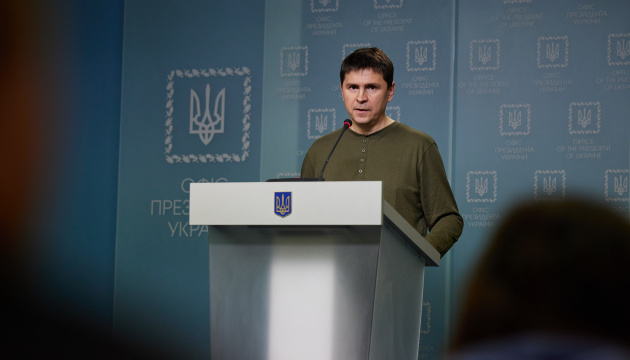 Time, context of Zelensky's meeting with Putin not yet determined - adviser
Neither the time nor the context of the meeting between Ukrainian President Volodymyr Zelensky and his Russian counterpart Vladimir Putin has been determined yet.
That's according to Mykhailo Podoliak, the adviser to the head of the President's Office, who commented on the statement of the Turkish defense chief claiming such a meeting could take place in the coming days, Ukrinform reports.
"Certainly, Turkey, realizing the devastating consequences for the Black Sea region of the war unleashed by Russia, is trying to speed up conflict resolution. However, the time of the meeting of the presidents of the two countries and the context of such meeting have not been determined yet," Podoliak said.
He stressed that there is a certain intensification of hostilities in eastern Ukraine, as well as ongoing attempts by the Russian invaders to completely destroy Mariupol.
On the other hand, according to the adviser to the head of the President's Office, consultations continue at the level of working subgroups, aimed to prepare the parties' positions in legal terms.
"As soon as some specifics appear, we will make a special announcement," Podoliak promised.
Earlier, the media reported that Turkish Defense Minister Hulusi Akar announced a possible meeting between the presidents of Ukraine and the aggressor power in the coming days.