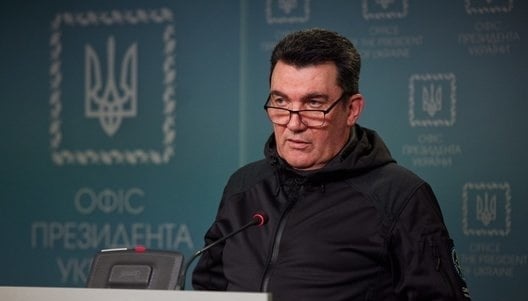 Russia's attempts to create a sham "Kherson People's Republic" bound to fail - NSDC secretary
Attempts by the Russian Federation to create yet another fake "republic," this time in Kherson region, will end in failure.
That's according to the Secretary of the National Security and Defense Council, Oleksiy Danilov, who spoke on national television, answering questions about the sham referendum the Russians intend to hold in the temporarily occupied Kherson region.
"We are well aware of what is happening in the Kherson region today. We know what they're planning to do. We believe that this is such an artificial design, as is the Russian Federation, an artificial story that was once created. They rally people and tell them they are Russians, too... We do not recognize anything that's taken place since the so-called Crimean referendum, what's happened in Donetsk in Luhansk regions in 2014. This is a technique that they believe has already been well worked out and will benefit them in any way. There will be no 'Kherson People's Republic.' There will be Ukraine there. We just have to wait a bit longer as it takes some time for everything to return to the way it was before the war. It will definitely happen, and it will happen in the near future," Danilov said.
Answering questions about the situation in the temporarily occupied regions of Donetsk and Luhansk regions and the potential return to Ukraine of the people who profess pro-Russian views, Danilov stressed: "This is a very difficult question and no one will answer it now. I must say that there is our country's territory. If anyone doesn't like this country's laws, if anyone doesn't like the Constitution operating in this territory, they can choose a place to live elsewhere, but if they live in our territory, they have to abide by this Constitution, by laws of Ukraine. If they have committed crimes against this country, against this country's citizens, they must be held accountable under this country's law … If anyone goes out to kill our citizens, trust me, they will be held accountable."