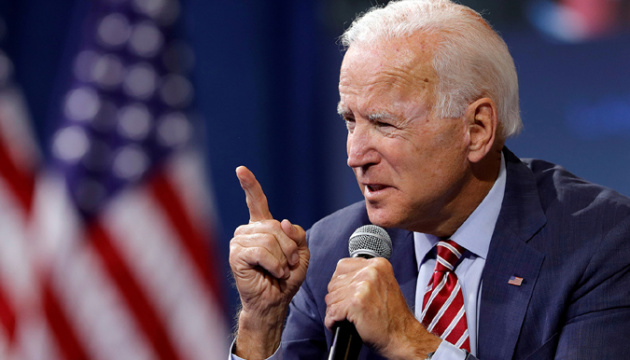 Biden says Putin "dictator" who has committed "genocide" in Ukraine
U.S. President Joe Biden has assessed his Russian counterpart Vladimir Putin's actions in Ukraine as "genocide," as more and more evidence is surfacing to this end.
The remarks came during the U.S. leader's trip to Iowa, an Ukrinform correspondent reports.
Commenting on the latest fuel price hikes in the U.S., the president said: "Your family budget, your ability to fill up your tank, none of it should hinge on whether a dictator declares war and commits genocide half a world away."
Speaking with journalists in Des Moines later the same day, Biden explained that he had referred to Putin's actions as "genocide" as it has "become clearer and clearer that Putin is just trying to wipe out the idea of even being a Ukrainian."
More evidence is emerging to back the assumption, along with the already exposed crimes of the Russian army. He went on to say that the legal experts are yet to formally confirm that Putin's actions amount to genocide.
Meanwhile, President Volodymyr Zelensky of Ukraine praised Biden's stance on acknowledging the ongoing genocide of the Ukrainian people by Putin's Russia.
"True words of a true leader @POTUS. Calling things by their names is essential to stand up to evil. We are grateful for US assistance provided so far and we urgently need more heavy weapons to prevent further Russian atrocities," Zelensky tweeted.