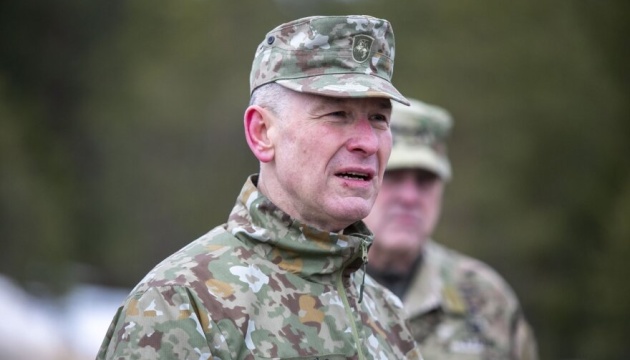 Lithuania to resume training Ukrainian military in operating Western weaponry
Lithuania plans to organize training for Ukrainian servicemen in the near future to help them prepare for operating Western military equipment.
This was reported by Delfi with reference to the commander of the Lithuanian Army, General Valdemaras Rupsis, according to Ukrinform.
"In order to achieve the maximum result, we will soon organize training for the Ukrainian military here in Lithuania… We are ready to train their instructors to prepare them to work with equipment that we control, with military equipment, machinery or weapons that are out there, necessary for carrying out operations in Ukraine," Rupsis said.
The top military official discussed the issue separately with U.S. Army Chief of Staff James Charles McConville, who is currently in Lithuania.
Rupsis also reminded that "for almost two months now Ukraine has been fighting not only for its own security, but also for the security and democracy of the whole of Europe."
Earlier, on the eve of Russia's full-scale invasion of Ukraine, NATO military instructors were withdrawn from Ukraine and Ukrainian military training in NATO member states has also been canceled.
As Ukrinform reported earlier, from February 24 to April 9, Russian troops lost in Ukraine approximately 19,300 personnel, 722 tanks, 1,911 armored combat vehicles, 342 artillery systems, 108 MLR systems, 55 air defense units, 152 aircraft, and 137 helicopters.
Photo: Delfi