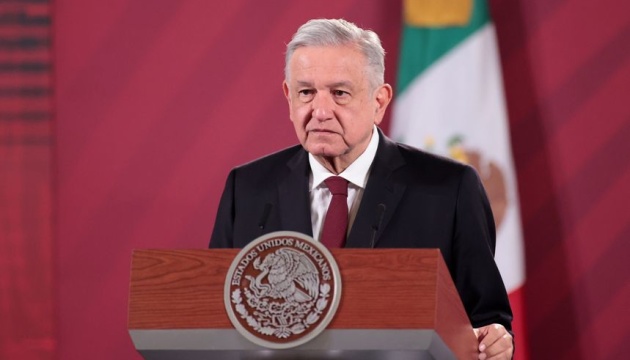 Mexico condemns Russian invasion of Ukraine
Mexico does not accept the Russian Federation's invasion of Ukraine as it has suffered from invasions in its history.
"We do not accept Russia's invasion of Ukraine, because we have suffered from invasions," Mexican President Andres Manuel Lopez Obrador said on Saturday in a video message released to coincide with a global event in support of Ukrainian victims of the conflict, Reuters informs.
Mexico is "in favor of a peaceful solution to the conflict," the President added.
Earlier, Mexico tried to remain neutral in its assessment of the Russian war in Ukraine and did not impose sanctions on Moscow.
Mexico also abstained in a vote on suspending Russia from the UN Human Rights Council.
Photo credit: HECTOR VIVAS/GETTY IMAGES
ol