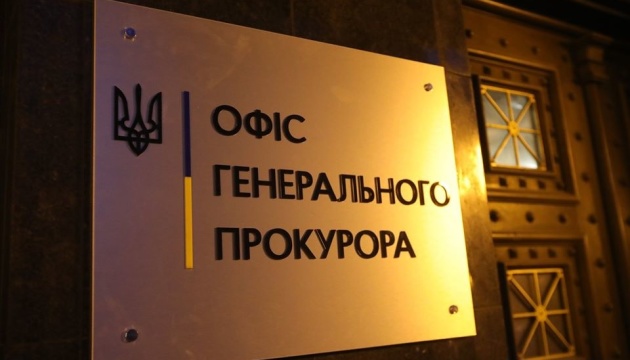 Prosecutor General's Office: more than 500 suspects in unified criminal case of Russian invasion
There are already 501 suspects, who are part of Russia's military and political leadership, in the unified criminal case initiated over the Russian aggression in Ukraine.
This was reported by the press service of the Prosecutor General's Office on Telegram, Ukrinform reports.
"The main case of Russian aggression: 501 suspects – representatives of the military-political leadership of Russia. These are ministers, lawmakers, military command, other officials, heads of law enforcement agencies, instigators of war and Kremlin propagandists," the statement reads.
According to the latest data, Ukrainian law enforcement registered 5,377 crimes on charges of aggression and war crimes, of which: 5,214 – for violating the laws and customs of war, 43 – for planning, preparing or waging an aggressive war, eight – for war propaganda, and 112 – for other crimes.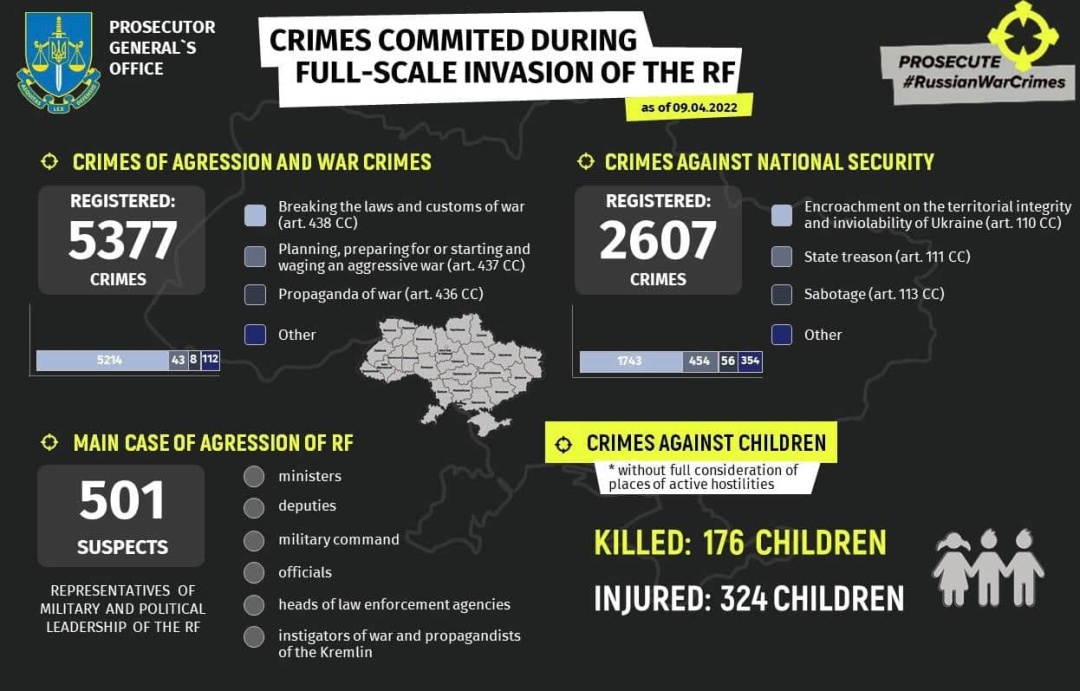 It is noted that law enforcement also registered 2607 crimes against national security, including: 1,743 – for encroachment on the territorial integrity and inviolability of Ukraine, 454 – for treason, 56 – for sabotage, and 354 – for other crimes.
On February 24, Russian President Putin announced the start of a large-scale invasion of Ukraine. Russian troops have been shelling and destroying key infrastructure, while Russian missiles have been striking Ukrainian households.