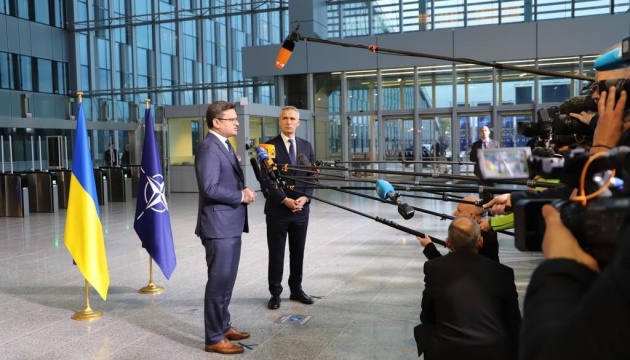 Kuleba: Weapons for Ukraine main topic of meeting with Stoltenberg
At a meeting with NATO Secretary General Jens Stoltenberg in Brussels, Foreign Minister of Ukraine Dmytro Kuleba is discussing the stability of arms supplies to Ukraine and the Alliance's long-term decisions toward helping Ukraine achieve victory in the war unleashed by Russia.
This was announced by the head of Ukrainian diplomacy on Twitter
"Met with Secretary General @jensstoltenberg at NATO HQ in Brussels. I came here today to discuss three most important things: weapons, weapons, and weapons. Ukraine's urgent needs, the sustainability of supplies, and long-term solutions which will help Ukraine to prevail," Kuleba tweeted.
As reported, NATO foreign ministers will discuss further arms supplies to Ukraine, including heavy weapons, at a meeting in Brussels on Thursday.