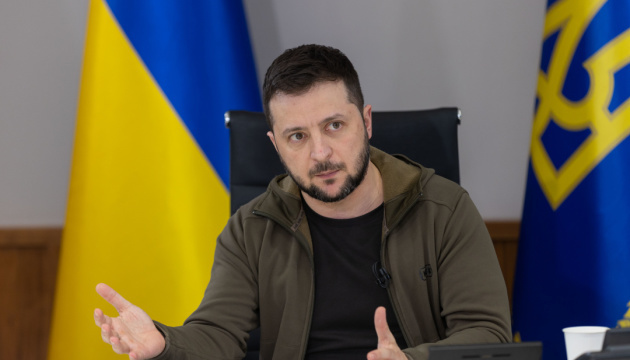 President Zelensky: Not a single building left in Mariupol due to Russian aggression
There is not a single building left in the city of Mariupol, Donetsk Region, due to the attacks launched by Russian troops.
The relevant statement was made by Ukrainian President Volodymyr Zelensky during his speech in Erachtas, Parliament of Ireland, an Ukrinform correspondent reports.
"Round-the-clock shelling, air raids, bombing continue... There is not a single building left in Mariupol, not a single undamaged building. In the city with the population of half a million – none," Zelensky told.
In his words, the dead and killed are buried in the yards of destroyed high-rise building if possible. But, in many cases, Russian invaders do not allow even that.
"The bodies of people remained in the streets, in the ruins of houses, in collapsed basements. We do not know how many Mariupol residents have been killed by Russia. But we know for sure that this was part of the general tactics of the occupiers," Zelensky stressed.
According to the President of Ukraine, Russian invaders did the same or tried to do the same with Chernihiv, Sumy, Okhtyrka, Kharkiv, Izium, Volnovakha and many other Ukrainian cities.
"You may not have heard all these names yet. But these are millions of people that Russia was simply trying to destroy. And continues to do so," Zelensky added.
Zelensky also noted that Russia is blocking the delivery of humanitarian goods to Mariupol.
A reminder that Russian troops have caused a humanitarian catastrophe in the city of Mariupol. More than 130,000 local residents have been left without water, heating, medicines, connection and electricity.
mk