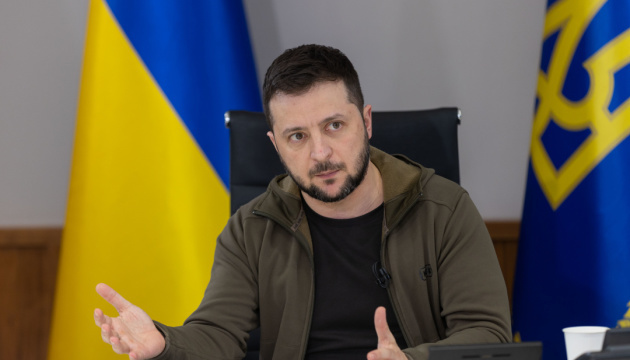 President Zelensky: Russia discredits all international institutions where it still participates
Participating in international institutions, Russia is attempting to block everything constructive, spread lies and justify the evil it does.
The relevant statement was made by Ukrainian President Volodymyr Zelensky in his video address, an Ukrinform correspondent reports.
"The UN Security Council exists, and security in the world doesn't. For anyone. This definitely means that the United Nations is currently unable to carry out the functions for which it was created. And only one state is to blame for this – Russia, which discredits the UN and all other international institutions where it still participates," Zelensky told.
In his words, Russia tries to block everything constructive and use global architecture in order to spread lies and justify the evil it does.
A reminder that, on April 5, 2022, the United Kingdom, which chairs the UN Security Council in April, convened a meeting to discuss the mass killings committed by Russian troops in Bucha, Kyiv Region. During his speech at this meeting, Ukrainian President Volodymyr Zelensky noted that Ukraine is ready to provide a platform for one of the main offices of the updated UN security system. The Kyiv U-24 Office can specialize in preventive measures to maintain peace. Talking of Russia, Zelensky stressed that the world is dealing with a state that turns the right of veto in the UN Security Council into a right to kill, undermines the whole architecture of global security and allows evil to go unpunished.
Photo: Office of the President of Ukraine
mk