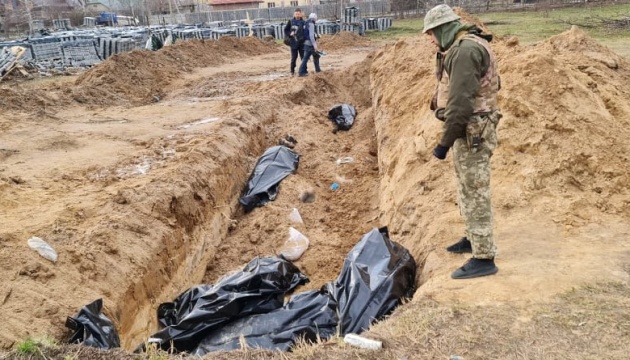 EU at UN: Bucha massacre shows true face of Russia's war against Ukraine
Mass crimes committed by Russian troops in the now liberated Ukrainian towns show the world the true face of Russia's war against Ukraine.
"We condemn in the strongest possible terms the reported atrocities committed by the Russian armed forces in a number of occupied Ukrainian towns. Haunting images of massacres with large numbers of civilian deaths and casualties, as well as destruction of civilian infrastructure show the true face of Russia's brutal war of aggression," Ambassador Olof Skoog, Head of the EU Delegation, said at the United Nations Security Council open briefing on Ukraine.
He stressed that those massacres would be inscribed in the list of atrocities committed by Russia on European soil: "the Russian authorities are responsible for these crimes, committed while they had effective control of the area. They are subject to the international law of occupation."
The diplomat said that Russia was directing attacks against the civilian population and is targeting civilian objects, including hospitals, medical facilities, schools and shelters. "These war crimes must stop immediately. Those responsible will be held to account in accordance with international law," he stressed.
As reported, the United Kingdom, which chairs the UN Security Council in April, convened a meeting on April 5 to discuss the massacres committed by the Russian armed forces in Bucha, Kyiv region.
Photo: Oleh Reveha
ol