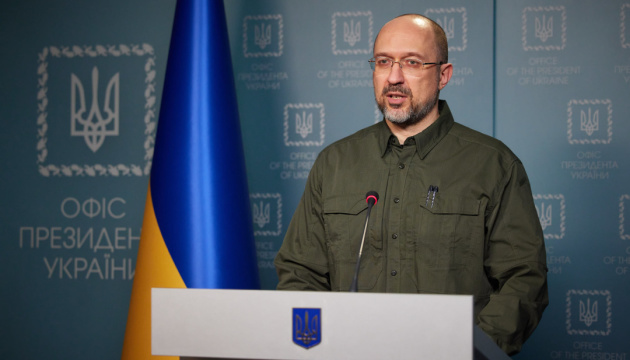 Shmyhal urges EU to go beyond 5th package of sanctions until Russia withdraws troops
Prime Minister of Ukraine Denys Shmyhal thanked for the solidarity of united Europe with the Ukrainian people in view of the fifth package of sanctions against Russia which was announced by the EU.
"The fifth package of EU sanctions against Russia has been announced! We are grateful for the solidarity of united Europe with the Ukrainian people. Please do not stop until Russia completely leaves the Ukrainian soil," Shmyhal posted on Telegram, Ukrinform reports.
The 5th package provides for the following sanctions:
Russia will not be able to sell its coal to the EU, which threatens the aggressor with a loss of EUR 4 billion annually
Russian ships will not be able to enter European ports
work of Russian and Belarusian transport operators in the EU will be banned
complete ban on transactions with four Russian banks, including VTB, is proposed
ban on export of semiconductors, complex machines and other high-tech products to Russia is proposed, which would further throw the terrorist country back in the last century.
At the same time, Shmyhal noted that some EU representatives promised to continue working on a mechanism to impose an oil embargo.
"This is the right step, which must be taken without any hesitation. It is a bloody oil that finances the atrocities of Russian terrorists in Ukraine," the Prime Minister stressed.
The day before, Canada also imposed sanctions on 18 Russian and Belarusian citizens who facilitated the military invasion of Ukraine.
ol