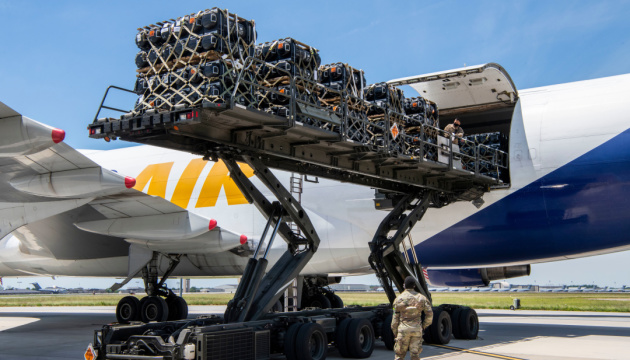 U.S. to expedite arms supplies to Ukraine - Pentagon
U.S. defense assistance to Ukraine will be delivered in the largest possible volumes and as quickly as possible.
That's according to John Kirby, spokesman for the Department of Defense, an Ukrinform correspondent reports.
"There'll be another one arriving in the next 24 hours. We're prioritizing the kinds of capabilities in those shipments that we know the Ukrainians need the most -- Javelins, Stingers, UAVs," Kirby said.
The official noted that the aid was being prioritized, adding that the goal is to keep the assistance going "as fast as we can, as much as we can," to make sure that "the Ukrainians can continue to defend themselves."
The U.S. also continues to work with its allies and partners "to identify and provide to the Ukrainians additional capabilities," the official said, noting that "we'll certainly utilize all available tools."
Commenting on the latest phone call between Defense Secretary Lloyd Austin and Ukrainian Defense Minister Olkeksiy Reznikov, Kirby said "they have stayed in close contact, and they will continue to stay in close contact," adding that Austin again reaffirmed U.S. support for Ukraine, reiterating the U.S. commitment to the "provision of additional defensive assistance to bolster their capacity."
As reported earlier, Joe Biden's Administration allocated over $2.3 billion for Ukraine's security and defense, including more than $1.6 billion since Russian invasion start.
Photo: @US_TRANSCOM