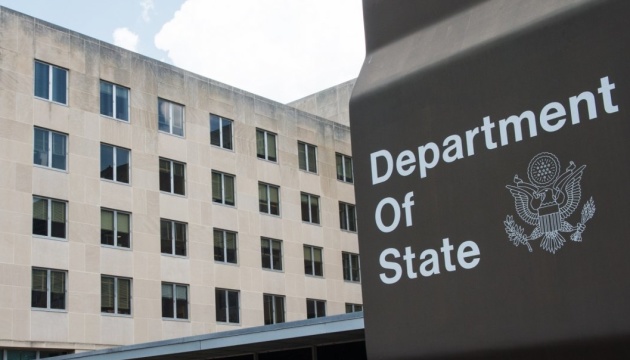 U.S. to hold accountable all those responsible for atrocities in Ukraine - State Department
The United States lauds Ukraine's commitment to engaging in diplomacy toward de-escalation and achieving ceasefire, as well as vows to bring to responsibility those committing atrocities in Ukraine.
That's according to a statement released by the U.S. Department of State following the call between State Secretary Antony Blinken and Ukraine's Foreign Minister Dmytro Kuleba.
"The Secretary highlighted U.S. efforts to provide Ukraine the support it needs to defend against the Russian Federation's unprovoked, unjustified, and brutal war," the statement reads.
At the same time, Blinken emphasized the United States' "unyielding and steadfast support" for Ukraine, and lauded Ukraine's commitment to engaging in diplomacy.
"[T]he United States, Allies, and partners will continue to hold accountable those responsible for atrocities committed in Ukraine," the State Department wrote.
As Ukrinform reported earlier, the two top diplomats spoke on Friday. Dmytro Kuleba said he had discussed with his counterpart steps toward the economic and military strengthening of Ukraine.