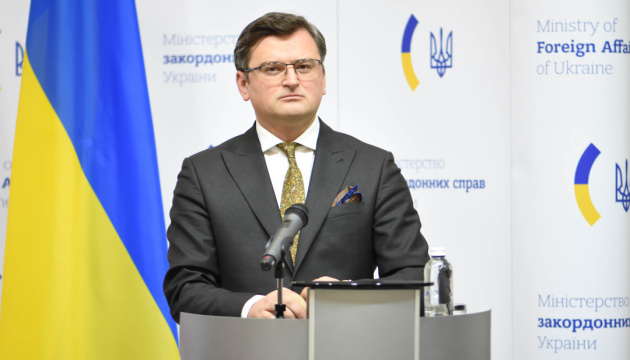 Kuleba: We call on China as global power to play important role in ending war
Minister of Foreign Affairs of Ukraine Dmytro Kuleba called on China as a global power to help find a political solution to stop Russia's aggression against Ukraine.
"For decades, the Ukrainian-Chinese relations have been based on mutual respect, understanding and benefit. We share Beijing's position on the need to find a political solution to the war against Ukraine and call on China as a global power to play an important role in this effort," Kuleba posted on Twitter.
The Foreign Minister also called for imposing sanctions on Russia, isolating it, and bringing it to justice over opening fire on a peaceful protest in Kherson city.
"In Kherson, Russian war criminals opened fire at unarmed people who peacefully protested against invaders. You can see a wounded pensioner. This is the ugly face of Russia, a disgrace to humankind. We must stop Russia! Sanction them, isolate them, hold war criminals to account," Ukraine's top diplomat urged.
On March 20, China's Foreign Minister Wang Yi said that solution to the crisis in Ukraine included promoting dialogue and negotiation between the parties concerned, ceasing hostilities as soon as possible, and avoiding civilian casualties, in particular, preventing a humanitarian crisis.
Wang Yi also added that enduring solution was to reject the Cold War mentality, refrain from bloc confrontation, and truly build a balanced, effective and sustainable security architecture for the long-term stability and security in Europe.
China's position is objective and fair, and consistent with the aspirations of most countries, the foreign minister summed up.
On February 24, Russian president Vladimir Putin announced the beginning of a large-scale invasion of Ukraine. Russian troops fire on and destroy key infrastructure facilities, missiles hit residential buildings. Martial law was imposed in Ukraine and general mobilization was announced.
ol