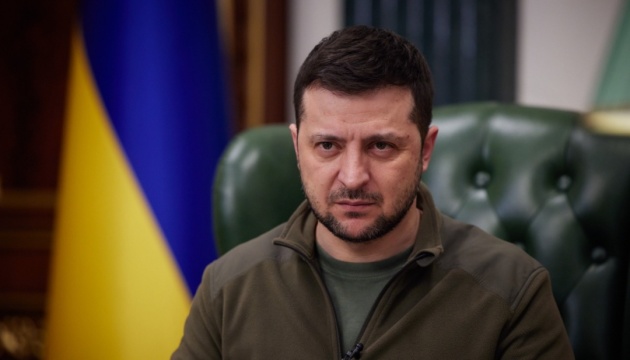 NSDC bans pro-Russian parties in Ukraine
The National Security Council has ruled to suspend the work of a number of political structures linked to Russia: the Opposition Platform for Life, Sharij's Party, Nashi, Opposition Bloc, Left Opposition, and so on.
President of Ukraine Volodymyr Zelensky spoke about this in a video address overnight Sunday, Ukrinform reports.
"I'd like to remind all politicians, from all camps: wartime exposes quite well the paucity of personal ambitions of those who try to put their own ambitions, their own party or career above the interests of the state, the people's interests; those who hide in the rear, while pretending to be the only one who cares about defense. Any activity on the part of politicians aimed at splitting (society - ed.) or collaborating (with the enemy - ed.) will not succeed. But they will face a tough response. That is why the National Security and Defense Council of Ukraine has decided that, given the full-scale war being waged by the Russian Federation and the ties that some political organizations have with that state, any activity of a number of political parties will be suspended pending martial law. Namely: Opposition Platform - For Life, Sharij's Party, Nashi, Opposition Bloc, Left Opposition, Union of Left Forces, Derzhava, "Progressive Socialist Party of Ukraine, Socialist Party of Ukraine, the Socialists, and Volodymyr Saldo's Bloc," said Zelensky.
He noted that the Ministry of Justice had been instructed to immediately take comprehensive measures to ban the said political forces.
On February 24, Russian President Putin launched a full-scale invasion of Ukraine. Russian troops simultaneously crossed into Ukraine from the north, east, and south (Crimea). They have been destroying cities and killing civilians. Key infrastructure and households are being hit by Russian artillery, missiles, and bombs.
Martial law was imposed in Ukraine and general mobilization was announced. The Armed Forces of Ukraine, with the support of the entire nation, are courageously repelling aggression.
Photo: the Ukrainian President's Office