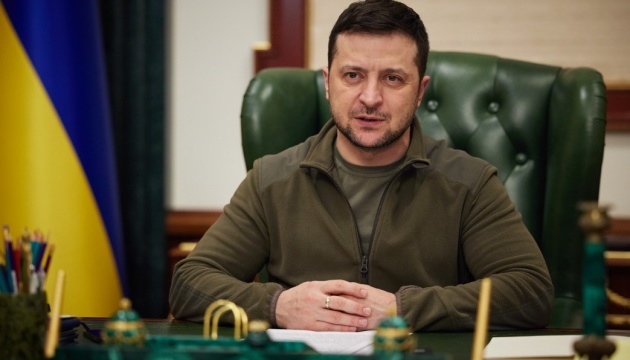 Zelensky calls on Switzerland to freeze Russian assets and accounts in its banks
Ukrainian President Volodymyr Zelensky has called on the Swiss Confederation to freeze the assets and accounts of Russians, who started a war against Ukraine.
The relevant statement was made by the President of Ukraine in his video address to the Swiss people.
"Just as I would like Ukrainians to live like the Swiss, so I want you to be and become like Ukrainians fighting against the evil. So that there will be no questions about banks, your banks, where the money of all of those who started this war is kept. It is painful and unpleasant, but it is also a fight against the evil, to make the assets of these people, their accounts frozen; it is necessary. It is a great fight, and you can do it," Zelensky said.
He also stressed that conducting foreign business operations in the Russian Federation is unacceptable, emphasizing that Switzerland's Nestle continues doing business in Russia.
"I want all of you, the Swiss, to become now like all of us, Ukrainians! I want you and us not to lose our common chance now, a chance to stop any wars in the world," Zelensky noted.
The President of Ukraine expressed gratitude to the Swiss for their support for Ukraine and that they had not stayed away.
"It is impossible to stay away of the fact that hundreds – you here, it is true, – hundreds of missiles and bombs are being launched on peaceful cities in the heart of Europe in the 21st century. It is impossible to stay away, when the army of the biggest, in terms of its size only, state is focusing all of its deadly potential on destroying us, destroying hospitals, common schools, churches, universities, residential sectors. It is impossible to stay indifferent, when they are killing children," Zelensky stressed.
A reminder that, on February 24, 2022, Russian President Vladimir Putin launched a full-scale invasion of Ukraine, starting a war. Russian troops are shelling and destroying the key infrastructure facilities, launching missile strikes on residential areas in Ukrainian cities and villages, killing civilians.
mk