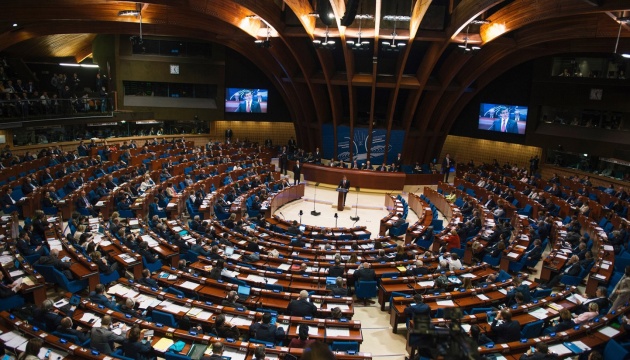 PACE votes for excluding Russia from Council of Europe
The Parliamentary Assembly of the Council of Europe unanimously voted for the exclusion of Russia.
As an Ukrinform correspondent reports, 216 delegates voted for the decision, 0 voted against, 3 abstained.
PACE President Tiny Kox said, closing the extraordinary session: "We are really sad that today we have to call for Russia's exclusion from the organization after 25 years as a member. But if you cross the red line, you have no place in this organization. I am very glad that during these two days our Assembly was not an arena of contradictions, but the Agora, and the unanimous vote showed it."
He added that he would inform the Committee of Ministers of the Council of Europe on the PACE's unanimous position and expectations tomorrow. The Committee will make a final decision on Russia's exclusion from the organization.
On February 24, Russian president Putin announced the beginning of the invasion of Ukraine. Russians destroy cities, kill civilians, shell and ruin key infrastructure and residential buildings in Ukraine.
ol