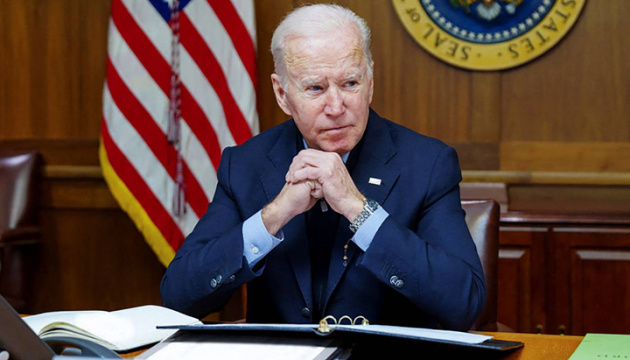 Biden signs $13.6B bill in funding to Ukraine and its allies
U.S. President Joe Biden has signed a legislative initiative previously approved by Congress, which provides for the allocation of $13.6 billion as an emergency response to Russia's aggression against Ukraine.
"I just signed the Bipartisan Government Funding Bill into law — keeping the government open and providing a historic $13.6 billion in funding to Ukraine," Biden informed on his official Twitter account.
As reported, both chambers of the U.S. Congress passed a large-scale bill with $1.5 trillion in budget funding last week, which finally removed the threat of a shutdown or the suspension of U.S. federal funding.
The document included $13.6 billion in support of Ukraine and its allies on NATO's eastern flank. The package includes more than $3 billion to support the United States European Command, deploy U.S. troops in the region, support intelligence, strengthen Ukraine's defense capabilities, and replenish Pentagon reserves previously allocated to Ukraine. The law also stipulates about $4 billion in humanitarian support, assistance to refugees, and provision of emergency food and healthcare aid.
ol