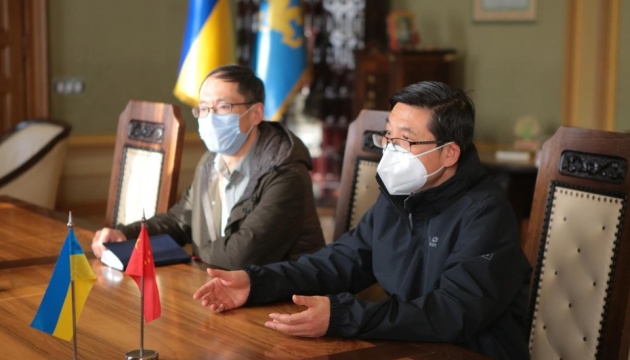 China will never attack Ukraine, ambassador assures
China will never attack Ukraine but will support it economically and politically.
"China and Ukraine are strategic partners, this year marks the 30th anniversary of the establishment of diplomatic relations between our countries. China is a friendly country for the Ukrainian people. As an ambassador, I can responsibly say that China will forever be a good force for Ukraine, both economically and politically. We will always respect your state, we will develop relations on the basis of equality and mutual benefit. We will respect the path chosen by Ukrainians because this is the sovereign right of every nation," Ambassador of the People's Republic of China to Ukraine Fan Xianrong said at a meeting in Lviv Regional Military Administration, Ukrinform reports with reference to the administration's press service.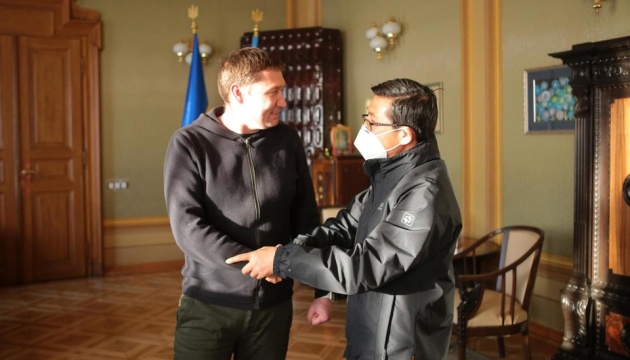 He also said that the Chinese embassy had moved from Kyiv to Lviv and remained working there.
"China will never attack Ukraine, we will help, in particular in the economic direction. In one year, our country imports goods from around the world worth more than three trillion dollars. We are ready to help you develop. In this situation, which you have now, we will act responsibly. We have seen how great the unity of the Ukrainian people is, and that means its strength," the Ambassador added.
Head of Lviv Regional Military Administration Maksym Kozytskyi thanked the Chinese ambassador for his position in supporting Ukraine in its fight against the aggressor. He also spoke about a large number of people willing to enlist in the territorial defense in Lviv region, about the shelter for internally displaced persons, and the supply of humanitarian aid to various regions of Ukraine.
The Lviv Regional Military Administration noted that China had already sent two batches of humanitarian aid to the Ukrainian people, and the third one is expected tomorrow.
ol