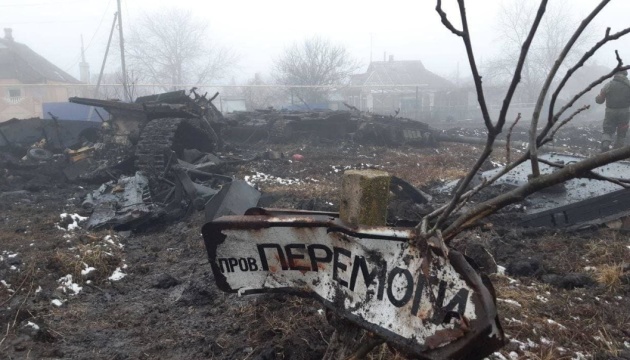 Russia's frozen assets to be used to rebuild abroad - Morawiecki
The Fund for the Reconstruction of Ukraine should be created based on Russian government and oligarchs' assets frozen in the West.
This was stated by Polish Prime Minister Mateusz Morawiecki during a joint press conference with the Prime Ministers of Ukraine and Lithuania, Denys Shmyhal and Ingrida Simonite following the Summit of the Lublin Triangle (Ukraine, Poland, and Lithuania) in a mixed format, an Ukrinform correspondent reports.
"This hope (for the restoration of Ukraine's infrastructure - ed.) should be based on a large fund built based on frozen and confiscated Russian assets. These assets have been accumulated on the blood of innocent people. They should serve to rebuild a sovereign and independent Ukraine," Morawiecki said.
He stressed that, together with Lithuania, Poland will provide political and diplomatic support to Ukraine.
"I am convinced that thanks to these actions, Ukrainian independence will be protected, and with it, the security of Lithuania, Poland, and all European countries will be strengthened. Russia's hands can reach great lengths, so we must resolutely repel the barbaric actions of the Russian state," said the Polish Prime Minister.
Morawiecki noted that Russia is now " indiscriminately striking and brutally destroying not only military infrastructure but also civilians, killing children, women, bombing clinics, maternity hospitals, as in Mariupol, destroying normal lives of millions of people."
He assured that Poland was passing on all this information to other European capitals so that no one would "rock their conscience to sleep and try to return to the so-called business as usual."
"There is no and cannot be a return to business as usual," Morawiecki stressed.
According to him, Russia seeks to destroy the humanitarian efforts of Poland, Lithuania, and other European nations with a missile strike on the International Peacekeeping and Security Center in Lviv region near the border with Poland.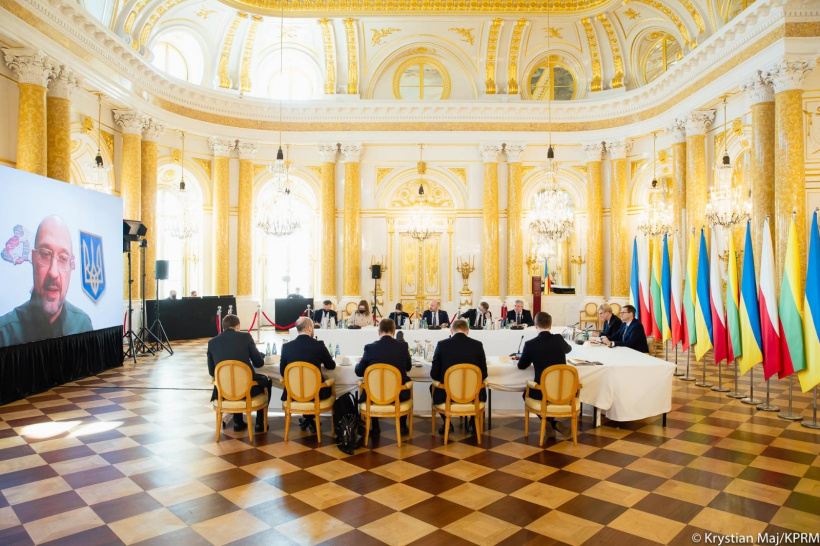 "Putin seeks to cause panic among the civilian population, and it does not matter to him that this Center is on the way of millions of Ukrainians escaping the horrors of war. The objective of the Russians is also to destroy this humanitarian work carried out by Poland, Lithuania, and Europe, helping innocent people, women, and children," the Polish Prime Minister stressed.
Morawiecki noted that even more sanctions should be imposed on Russia, which would hit the Kremlin hard. According to him, after Russia launched its aggression in Ukraine, three sanction packages were imposed on Moscow, but this is still not enough.
"We are working on another package. We are concerned that sanctions have not yet been imposed on all oligarchs cooperating with Putin. We are negotiating to cease cooperation with Russia on many platforms, in fact on all possible platforms, with the Western world," said the Polish Prime Minister.
According to the Polish PM, it is necessary to approve the schedule of Europe's abandonment of Russian energy as soon as possible.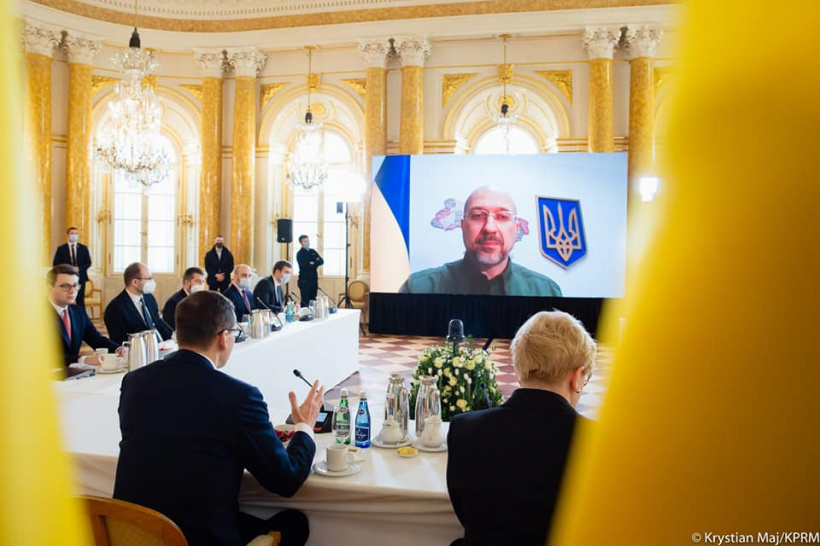 Morawiecki noted that Warsaw is urging European partners to impose further trade restrictions on Russia. According to him, every truck on the Polish-Belarusian border is already being checked to see if dual-use goods are being shipped to Russia.
The Polish Prime Minister stressed that Ukraine is now fighting not only for its own independence, but also for that of Poland, Lithuania, Finland, and all Eastern European countries.
"We must help Ukrainians defend their freedom because they are also defending our freedom," Morawiecki concluded.
The Summit of the Lublin Triangle at the level of Prime Ministers was held in a mixed format: the Prime Ministers of Poland and Lithuania met in Warsaw, while the Prime Minister of Ukraine joined them from Kyiv online.
Since February 24, Ukraine has been heroically defending itself against Russia's armed aggression from the north, east, and south.
Photo: KPRM