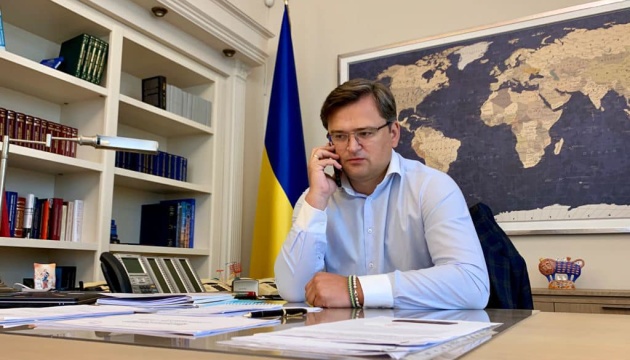 Kuleba, Truss discuss expanding Russia sanctions
Minister for Foreign Affairs of Ukraine Dmytro Kuleba with the Foreign Secretary of the United Kingdom, Liz Truss, over the phone further actions on the application of additional sanctions against Russia.
He announced this on Twitter, Ukrinform reports.
"Pressure must increase until Russia ceases its meaningless aggression and stops barbaric war crimes. Grateful to the UK for stepping up support for Ukraine," said the head of Ukrainian diplomacy.
As Ukrinform reported, on March 13, Kuleba and US Secretary of State Antony Blinken coordinated further support for Ukraine.