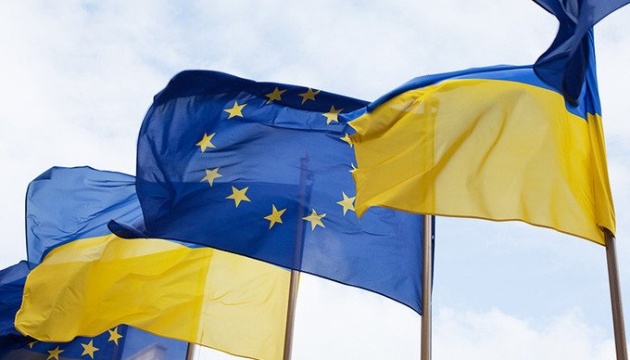 President: Ukraine closely integrated into EU, able to gain membership quickly
Ukraine is able to join the European Union quickly enough as our country is already closely integrated into it.
"It can be done quickly. Ukraine is already very closely integrated into the European Union. Our people absolutely value freedom and democracy. We have proved it even in a full-scale war. What else do you need? Having Ukraine as its member, the European Union will have a nation that is currently a key fighter on the continent for freedom, democracy, equality and, consequently, Europe. For Ukraine, this is the end of a very long way to the European community of which we are historically a part," President of Ukraine Volodymyr Zelensky told German newspaper Die Zeit in an interview, the text of which is available to Ukrinform.
As reported, on February 28, President Volodymyr Zelensky signed an application for Ukraine's membership in the European Union.
On March 7, European Council President Charles Michel said that Ukraine's application for EU membership would be discussed in the coming days.
ol