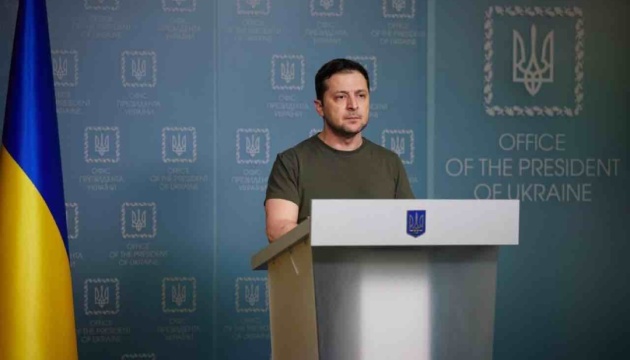 Zelensky calls on world to recognize Russia as terrorist state
President of Ukraine Volodymyr Zelensky calls on the world community to recognize the Russian Federation as a terrorist state.
"Kharkiv. A cruise missile strike on Europe's largest square, Freedom Square. Dozens of victims. This is the price of freedom. This is the morning of the people of Ukraine. Ukrainian Kharkiv and Russian Belgorod have always been close cities in many ways. Even the border between them was conditional. Only on the map, but definitely not in the soul. Now everything has changed. After the cruise missile that hit Kharkiv from Belgorod, the missile that hit the Freedom Square – the face of our Kharkiv. This is terror against the city. This is terror against Kharkiv," President Volodymyr Zelensky said in his address, an Ukrinform correspondent reports.
He stressed that there was no military target in Freedom Square in Kharkiv, as in other residential districts of Kharkiv, which were attacked by missile artillery.
The President stated that the missile hitting the central square of Kharkiv was an outright and undisguised terror. Zelensky underscored that no one would forgive or forget that.
"This attack on Kharkiv is a war crime. It is a state terrorism of the Russian Federation. After that, Russia is a terrorist state. Obviously, it must be official. We call on all countries to respond immediately and effectively to this criminal tactic of the aggressor, to declare that Russia is engaged in state terrorism. We demand full responsibility for terrorists at international courts," Zelensky urged.
Russian president Vladimir Putin declared war on Ukraine on February 24 and launched a large-scale invasion. Russian troops have been shelling and destroying key infrastructure facilities. Missiles hit residential buildings.
Martial law was imposed in Ukraine and general mobilization was announced.
On the morning of March 1, Russian troops launched an air strike on the central square of Kharkiv.
As a result of the air strike, at least 6 people were injured, including one child, the number of killed is being determined.
ol