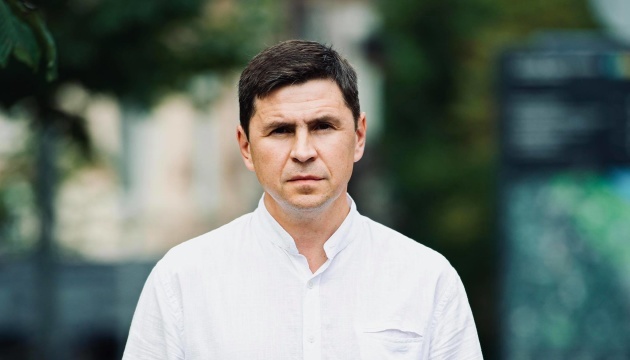 Podoliak on talks with Russia: Difficult but no ultimatums
The peace talks between Ukrainian and Russian delegations have been tough, but no mandatory ultimatums have been issued.
The relevant statement was made by Advisor to the Head of the Office of the President of Ukraine Mykhailo Podoliak on Twitter, an Ukrinform correspondent reports.
"Negotiations are difficult. However, without any obligatory ultimatums already. Unfortunately, the Russian side is still extremely biased regarding the destructive processes it launched," Podoliak wrote.
Earlier, Podoliak also stated that Ukrainian and Russian delegations discussed a number of top-priority issues, and now they are returning to their capital cities to hold consultations about further decisions.
The parties also agreed to hold the second round of negotiations in the near future to discuss the issues raised in concrete terms.
A reminder that President of Ukraine Volodymyr Zelensky announced that he had a conversation with Alexander Lukashenko on February 27, 2022. As a result of the conversation, it was agreed that the Ukrainian delegation would meet with the Russian delegation without preconditions on Ukraine-Belarus border near the Prypiat River.
mk