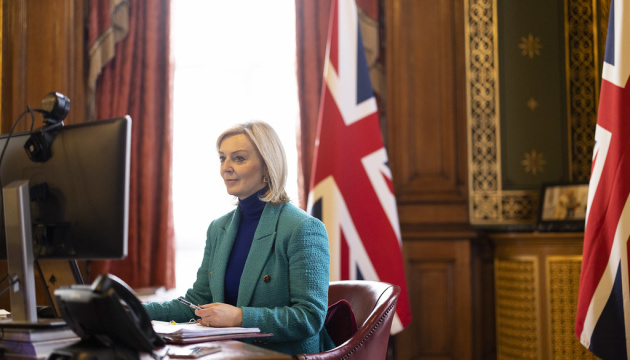 London supports Brits willing to defend Ukraine
British Foreign Secretary Elizabeth Truss has said she supports Brits who will choose to go to Ukraine to take up arms and resist the Russian invasion of the country.
This was reported by Ukrinform with reference to New York Times.
Asked in a BBC interview about Ukrainian President Volodymyr Zelensky's call for foreigners to join his country's fight against Russia, Truss said those resisting Russians were "fighting for freedom and democracy not just for Ukraine but for the whole of Europe."
As Ukrinform reported earlier, Zelensky has called on foreigners to join Ukraine's efforts to defend security in Europe.
Earlier on Sunday, he said Ukraine was creating an "international" legion of volunteers to enroll foreigners wishing to join the Ukrainian Army in its fight against Russian troops.