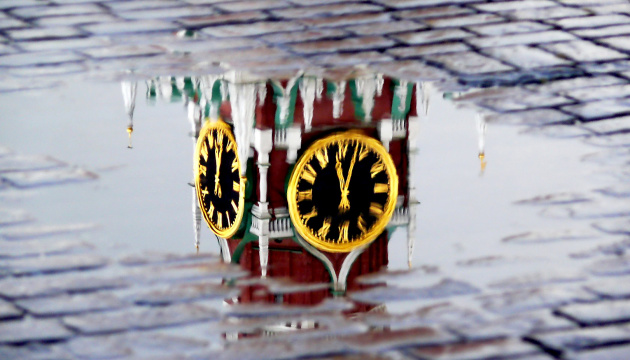 Avakov, Kolomoisky: Russia opens over 400 criminal cases against Ukrainian "war criminals"
The Investigative Committee of the Russian Federation has initiated more than 400 criminal cases targeting Ukrainian officials, military servicemen, and volunteer fighters who defended Ukraine from Russian occupation, and is setting up a "trial".
This was reported on the Investigative Committee's website, Ukrinform reports.
Russian detectives brand the persons targeted in the fabricated cases "war criminals whose victims were civilians, including women and children."
The IC accuses the Ukrainian side of "employing prohibited means and methods of waging war" and claims that it has established complicity in crimes on the part of 85 servicemen of the Armed Forces of Ukraine and other law enforcement agencies.
Among them are former commander of the Naval Forces of Ukraine Ihor Voronchenko, ex-commander of the Air Force Serhiy Drozdov, ex-commander of the Airborne Troops Mykhailo Zabrodsky, and others.
Russian investigators plan to "bring to justice" former Interior Minister Arsen Avakov, his ex-deputy Anton Gerashchenko, and ex-Defense Minister Anatoly Hrytsenko, who allegedly "incited terrorism."
According to the IC, former Defense Minister of Ukraine Valeriy Heletey and former Chief of General Staff Viktor Muzhenko allegedly "issued orders to completely destroy the ethnic group of Russian-speaking citizens."
The Russian Investigative Committee is also "charging" the former head of Dnipropetrovsk Regional State Administration Ihor Kolomoisky and ex-Verkhovna Rada Head Oleksandr Turchynov (without revealing the charges).
Russian investigators accuse commanders of several brigades and the Aidar Battalion of "shelling civilians," claiming that they know by name all members of the "Right Sector" and "Azov" Battalion fighters, who are being accused of "committing violent crimes."
At the same time, accusations are made against Russian citizens who fought on the side of Ukraine at that time.
The Investigative Committee of the Russian Federation added that "the list will be supplemented."
As Ukrinform reported earlier, on February 21, Russian President Vladimir Putin recognized the independence of the "LPR/DPR" puppet statelets and signed the relevant decrees.
At the same time, he accused Ukraine of escalating the situation in Donbas.
On Tuesday, the State Duma and the Council of the Russian Federation ratified agreements with the so-called "LPR/DPR" on friendship and mutual assistance, including military.
The Federation Council also unanimously approved a motion by Russian President Vladimir Putin to use the Russian military abroad.
U.S. President Joe Biden on Tuesday announced a decision to impose the first package of sanctions against Russia. The European Union has also adopted new sanctions.
im