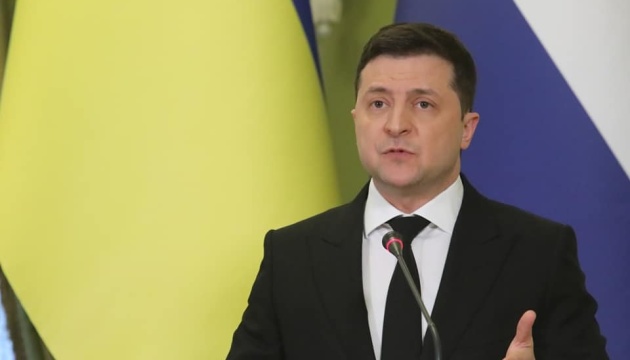 Russia's latest decisions clearly show who really wants peace - Zelensky
Ukrainian President Volodymyr Zelensky believes that the latest permission of Russia's Federation Council for the president to use the army on foreign soil implies its deployment in eastern Ukraine.
Zelensky addressed the issue in a video address to the nation, delivered late Tuesday, February 22, according to Ukrinform.
"Yesterday Russia recognized the independence of quasi-entities in the temporarily occupied territories of Ukraine. Today they ratified the so-called 'agreements' and gave permission to the president of Russia to use armed forces abroad, that is, in Donbas, in Ukraine. Their 'we are not there' turned into "we're actually here,' adopted unanimously at the highest political level," the head of state said.
According to Zelensky, this decision provides a clear answer to the question of who really wants peace on in this land, and who seeks to have these lands redistributed.
The president also stressed that with this decision, Russia unilaterally withdrew from the Minsk agreements, "the ones they claimed had no alternative."
As reported earlier, on February 21, the Russian president signed decrees recognizing two self-proclaimed entities in the temporarily occupied territories of Donetsk and Luhansk regions of Ukraine. Agreements between these quasi-republics and Russia provide for military assistance. Russia has thus openly acknowledged its military presence in the said areas.
On February 22, the Russian Federation Council unanimously satisfied Vladimir Putin's request to use the Russian army abroad.
Photo: Ukrainian President's Office